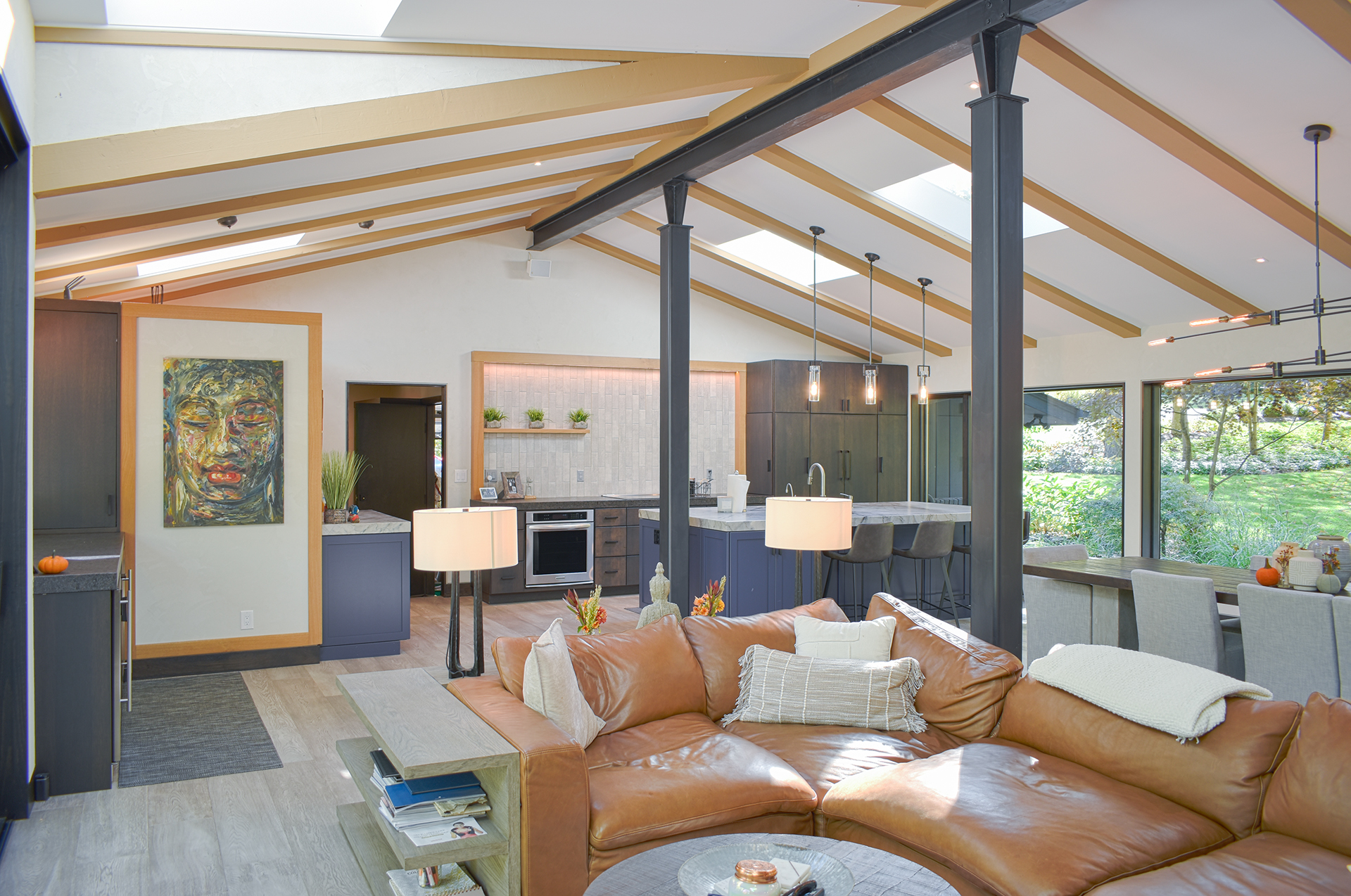 Details
Lifting a portion of the roof accommodates a nine-foot-tall sliding glass door set, and newly open sight lines allow our clients to showcase art collected from extensive world travels. The combined space includes expansive new windows looking to the front of the house and skylights to bring in amazing light and views. The project also included relocating and redesigning the kitchen, renovating and reshaping the fireplace, and adding the indoor/outdoor bar.
Builder: Ken Benjamin, Valley Home Management
Interior Design: Richardson Design


The Challenge
The first floor was completely divided by a load-bearing wall that ran down the ridge of the vaulted roof. To unify the space, we needed to replace the wall with a forty-foot long steel beam and strategically locate square steel columns. Exposing the steel created a focal point for the renovation, highlighted by the decorative welded steel caps connecting the posts and beam.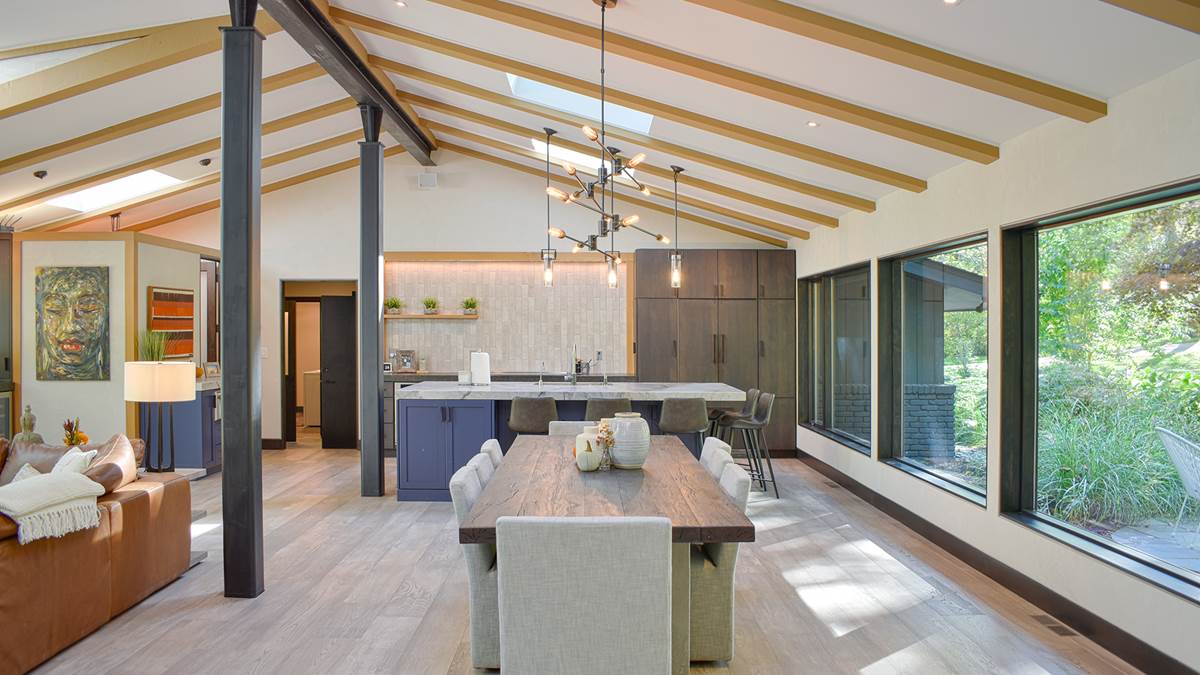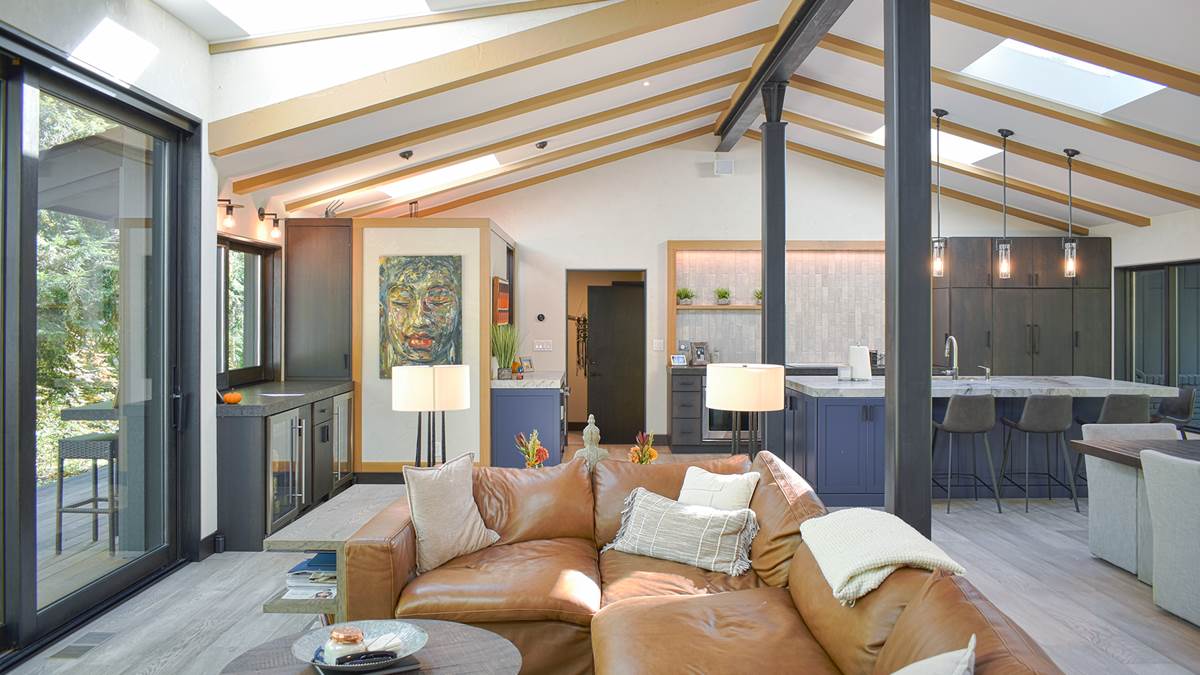 "We did a major renovation earlier this year. George and his team were truly outstanding. From the start, he listened to our thoughts, thoroughly reviewed our Pinterest boards and returned to us promptly with various ideas, most of which we incorporated. Throughout the process, he not only was patient with some of our running changes but was proactive on how to make it even better! He worked seamlessly with the contractor and interior designer and was quick to bring to resolution differing opinions. George frequently visited to ensure the quality of the work was at his standards (which are higher than ours). But the talent goes beyond George. He has a very talented team, many of whom were involved in various aspects of the project. For ALL future projects, I will not even think about moving forward without using George and his team. They were great!"
— Donna Ludwig