A House That Adapts
The current standard method of framing and building houses no longer serves our needs. We believe a home should be able to adapt and improve over time.
Our residential construction systems, based on platform framing methods, have not changed significantly in 140 years. These stud-framed houses fight with their modern mechanical and insulation systems and are impossible to change without demolition.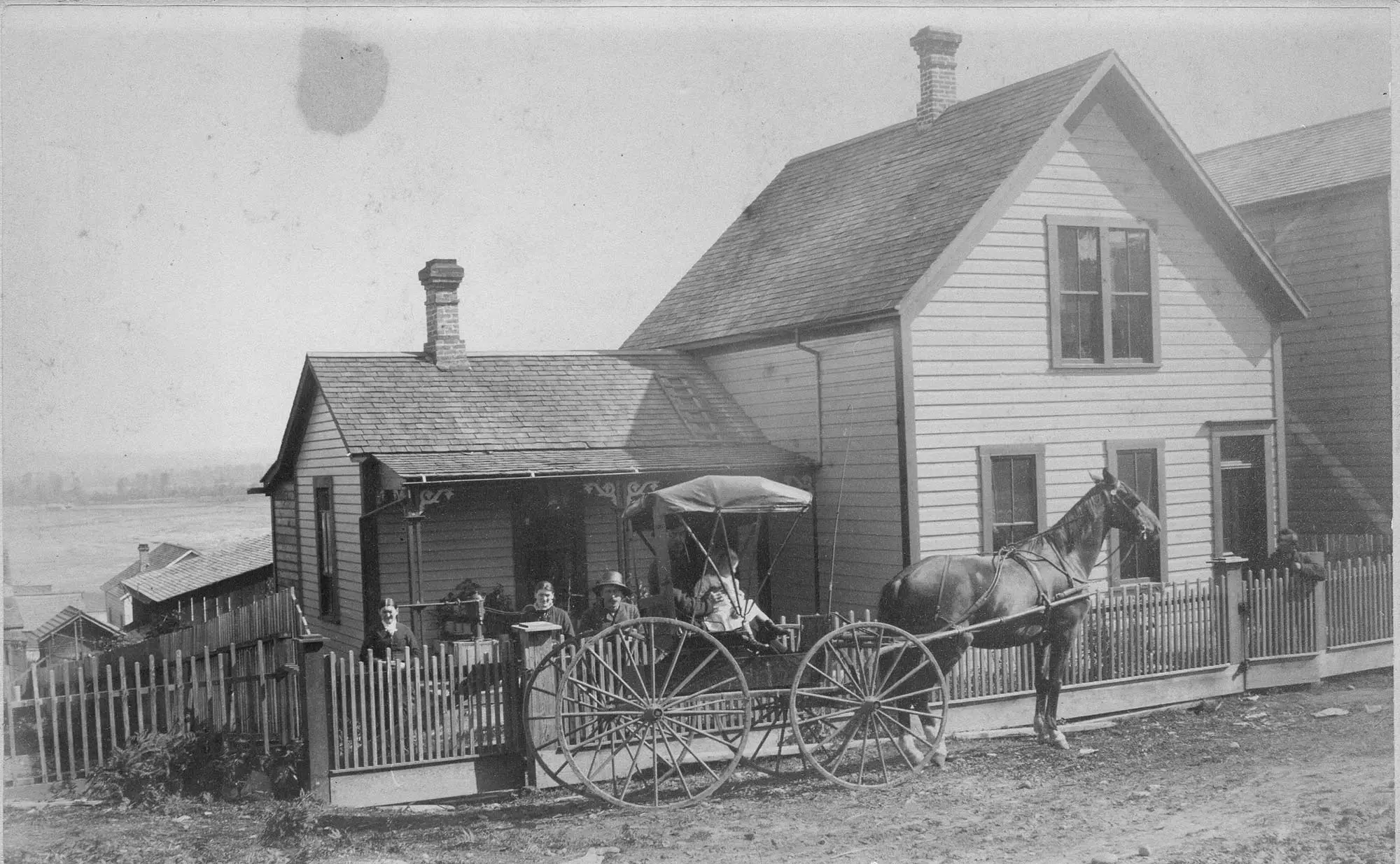 An architectural methodology and philosophy
An architectural methodology and philosophy
developed by George Clemens, that focuses on sustainability, style of living and low operating costs.
This breakthrough, patented system separates the functions of the exterior wall into three distinct zones.
Skin and Insulation;
Structure and Mechanicals;
Interior Finish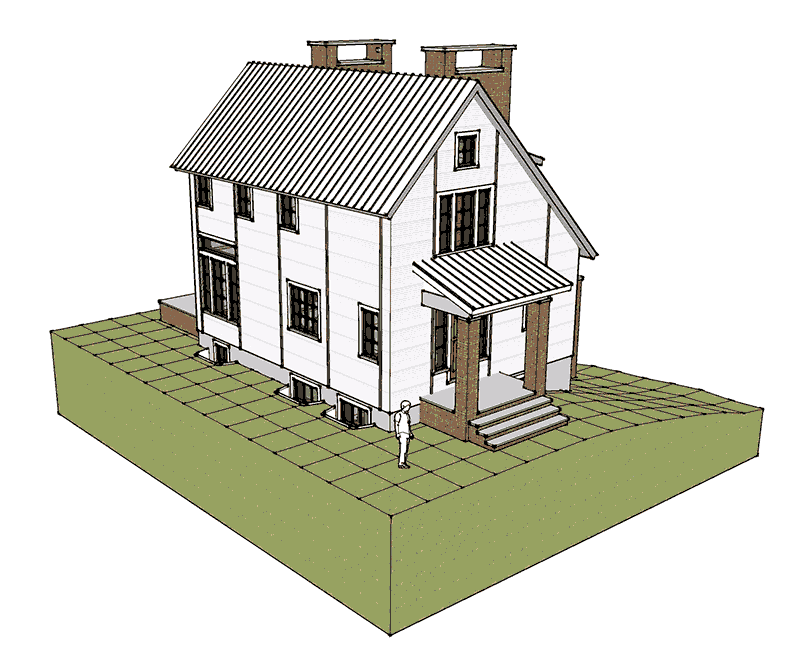 EoL Homes®: Beyond Function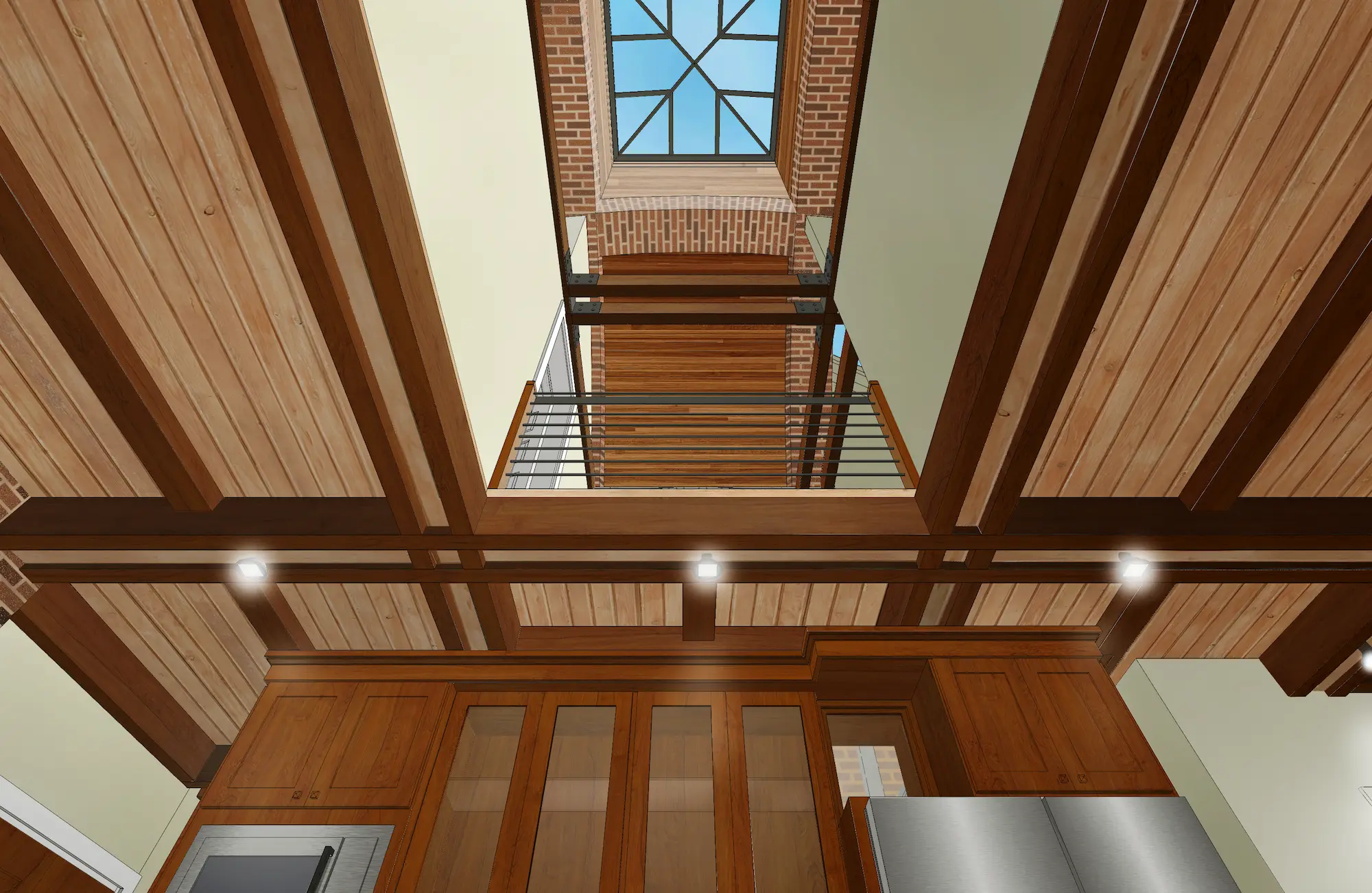 EoL Homes®: Beyond Function
Design and Aesthetics become a focus in each Elements of Living® home. Space is purposefully stacked in creative, practical ways to create vertical sightlines, not just horizontal.
There are four developed EoL Homes® Designs. 
With full wheelchair accessibility
With full wheelchair accessibility
by elevator, this makes for easy living on multiple floors and allows for aging in place. Natural and straightforward materials give weight and beauty to every space.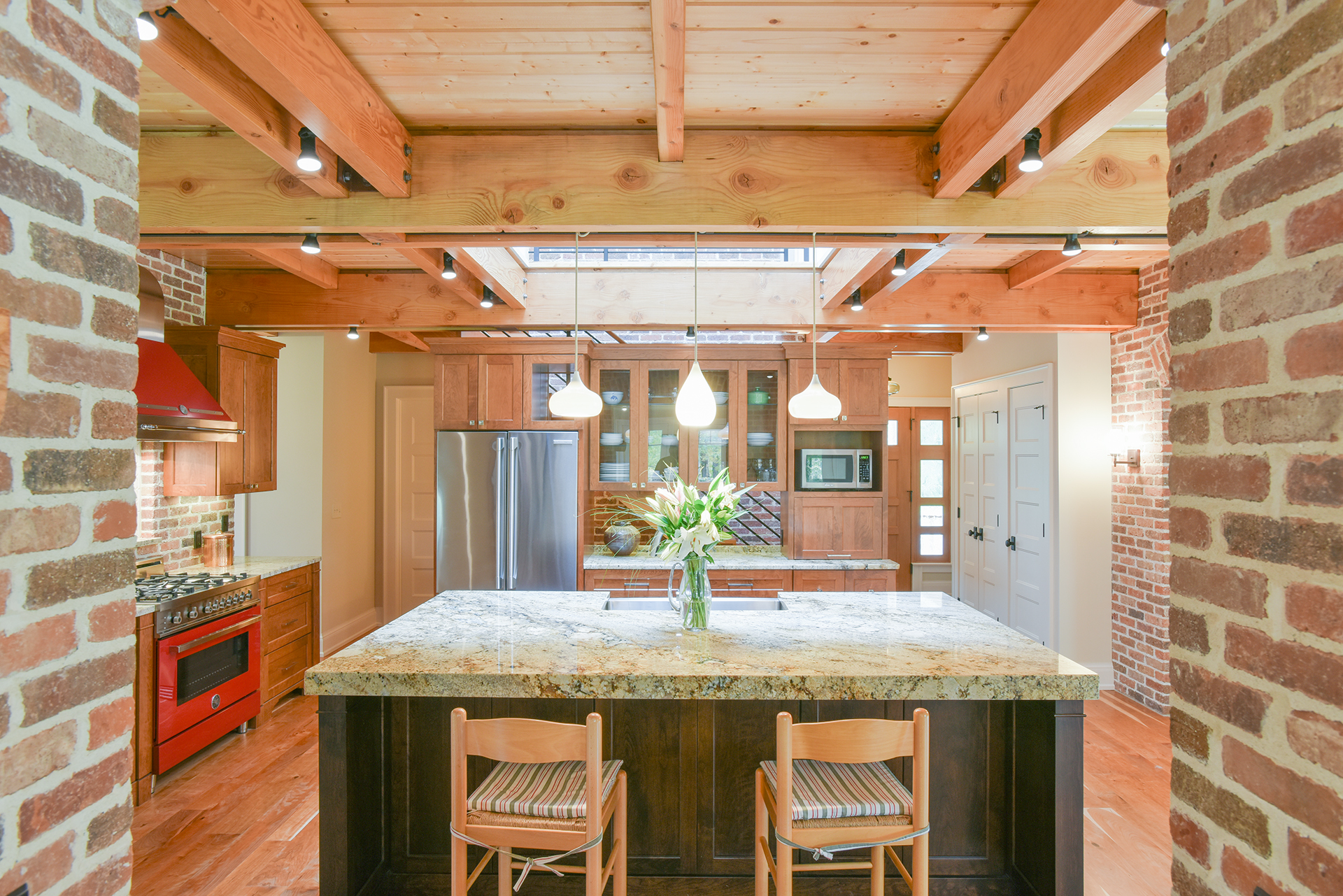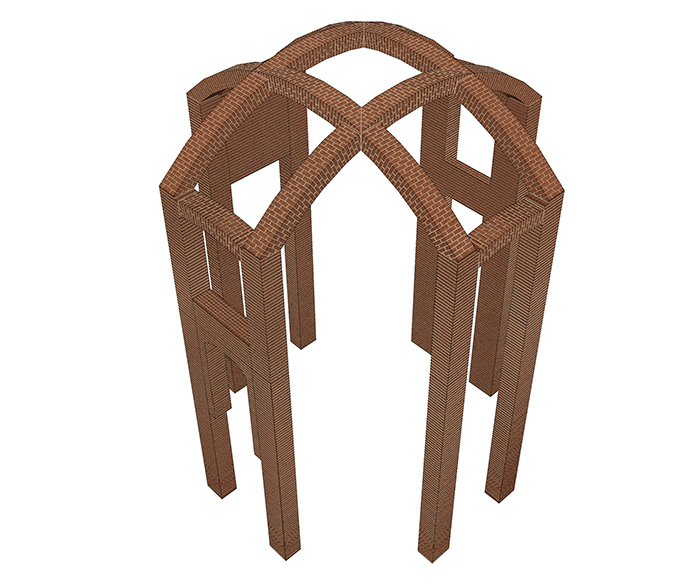 Central Core
The central, masonry core of the home is not only beautiful, but purposeful:
It acts as a heat sink in winter, providing interior thermal mass.
All of the spaces in the house are centered and oriented by the core.
Our goal is to provide:
A meaningful, beautiful place for living
A compact footprint to fit on any site with minimal impact
Connection to the environment
Lower operating costs and high performance on many levels
Flexibility to change
In short, we are committed to BUILDING IT FORWARD.
Elements of Living® Construction System
If you love these revolutionary home designs or the Elements of Living Construction System and want to learn more, please submit this simple form, and we will contact you shortly.
The homes are available for purchase with or without the Construction System, and the Construction System is available for custom designs by us or by others, in addition to the four available models.