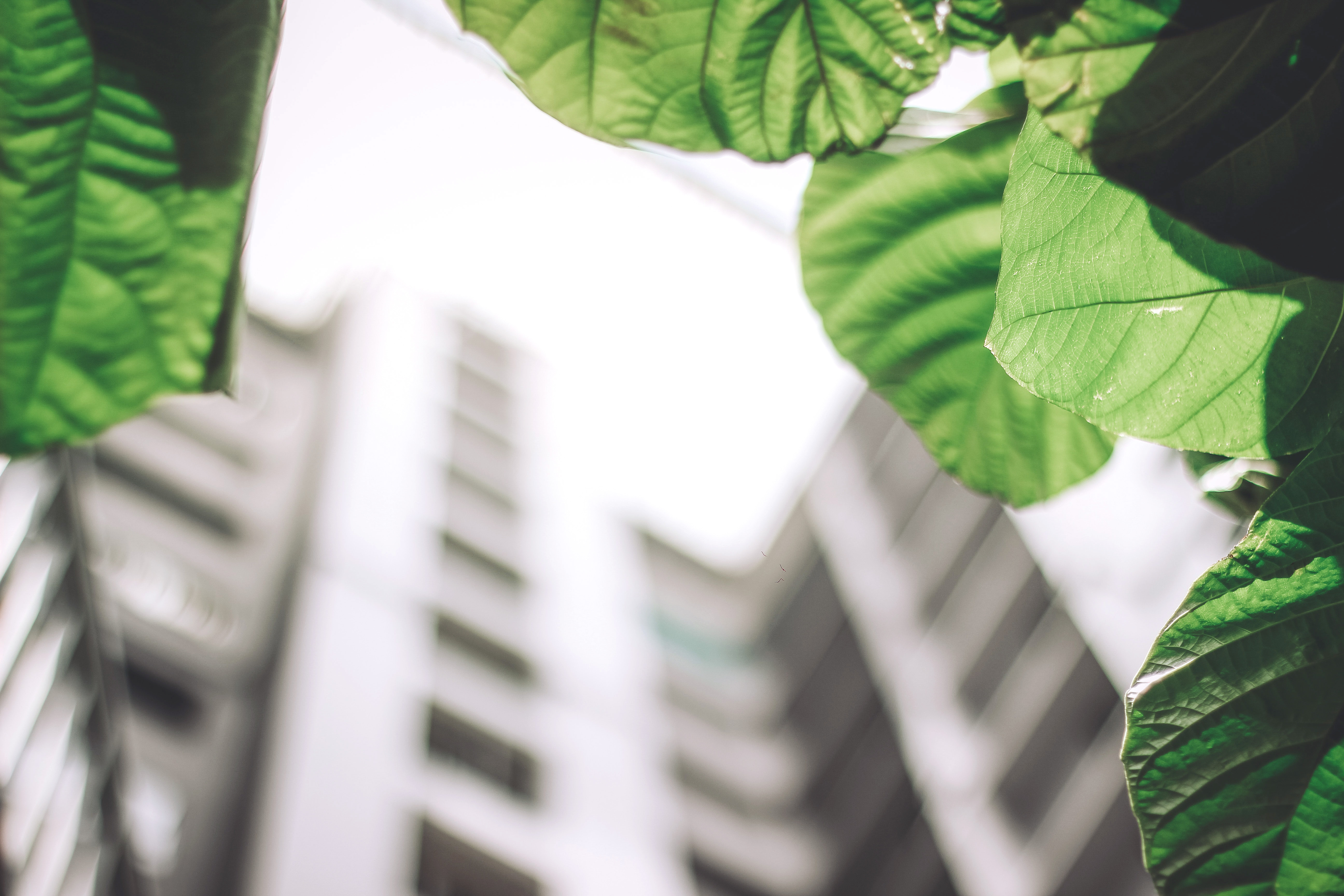 <h2>Our Focus On Sustainability</h2>
For over 20 years, sustainability has been a main focus for George Clemens Architecture. While also focusing on helping hundreds of clients realize their dream home, George has also been designing his own ideal house with a system he created called Elements of Living Construction System: a forward thinking residential patented wall system designed to be passive-house compatible.
---
In 2005, George began designing his "Ideal" sustainable house, focusing on connecting the living space to the surrounding environment to "bring the outside in."
This vision was realized in 2011 when George built a version of the "ideal" house. This gave him an opportunity to explore advanced construction techniques, including closed-cell foam insulation, insulating-concrete-formwork (ICF) basement, full accessibility by elevator, and passive heating and cooling using skylights and vertically connected space.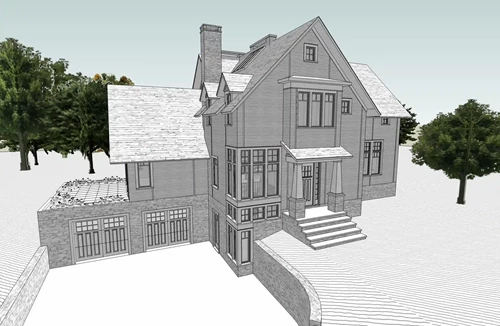 ---
Over the years, another large part of the George Clemens Architecture practice has been a focus on historic renovation, which in and of itself is sustainable design, as it preserves and reuses.
From 2016 to 2022, George developed his alternative construction method, applied for and received three patents on the exterior and interior wall systems. During this time, he continued his Ideal House method, this time building a home in Chagrin Falls, Ohio. This home features a central wall element that divides the public and private living on the first floor and gives every space a solid and light-filled backdrop, thanks to large skylights flanking the masonry core.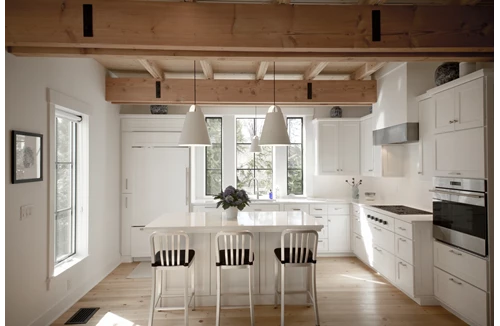 ---
Today, George continues to implement his focus into sustainable architecture with his projects. He is also currently developing Elements of Living Construction Systems, which is at the forefront of eliminating the waste that comes from drywall implementation. Furthermore, his various projects have explored geo-thermal methods, exterior panel insulation in addition to within-stud insulations, alternative foundation construction, and solar generation.
While sustainable methods and systems have come a long way, there is still much more work to be done. George Clemens Architecture continues to invest and practice new ways to bring sustainable architecture to our clients.