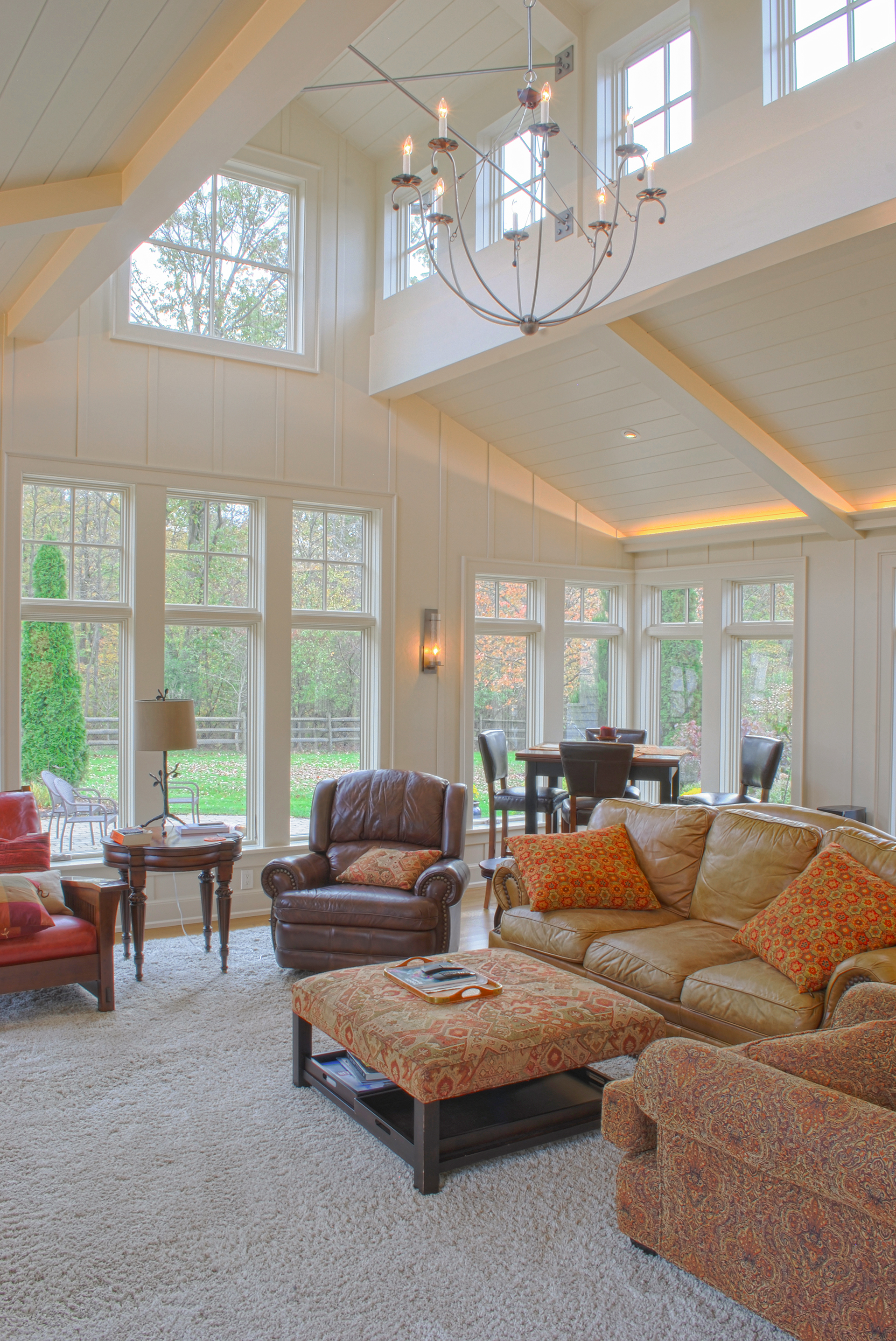 Details
Once in a while, a client asks us, "What would you make of this space if you could do anything with it?" In this case, the answer was a stunning addition with a windowed center vault, called a 'clerestory', creating the dramatic light and volume of the room. A semi-transparent bar both separates and connects the new family room with the kitchen and fireplace nook beyond. Modern details blend back into the remodeled first floor rooms, tying the entirety of the living spaces together.
Builder: Jordon Construction

"George Clemens and team are outstanding at what they do. They specialize in residential architecture and give it their full attention. They are equally capable with new construction or renovations. I've built two new homes with other architects, and most recently a major renovation with George. I think the renovation was far more work because of the challenge of working with all the existing forms, both good and bad. George did a wonderful job of keeping the original character of the home, but also creating a much more modern and functional space. Finally, George is collaborative and easygoing. It was a pleasure working with him."
— Dave Peace