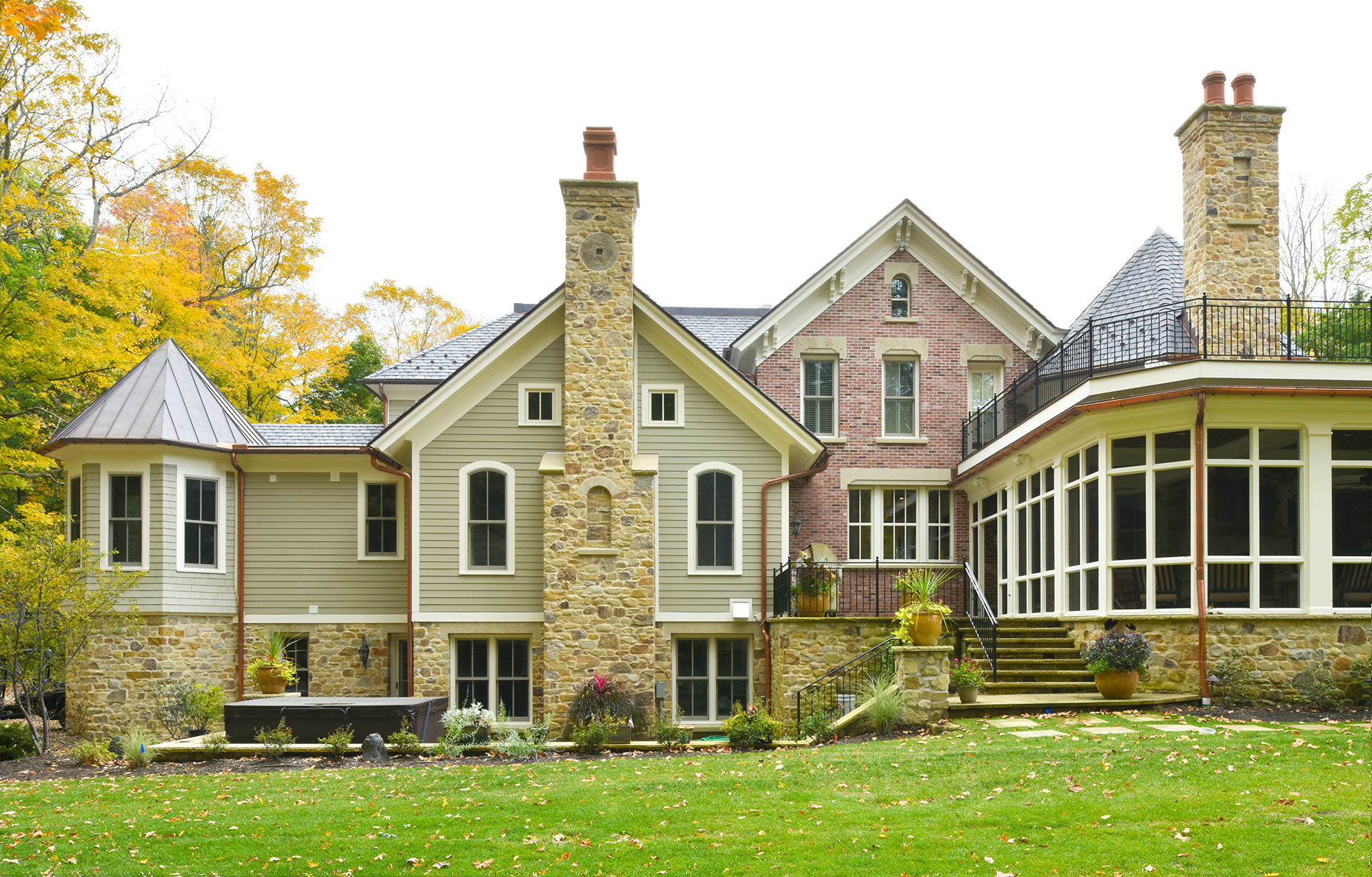 Details
A village masterpiece, this design centers on its beautiful brick Italianate gable and wrapping porch. Wings of the house echo Western Reserve themes, as though added over time, while an arching, glassy breezeway brings a sculptural element to the home.
Our interior architecture includes the stained-glass entry door design; an elegant elliptical staircase; a fabulous kitchen with Italianate references; and the octagonal breakfast nook with high arched windows, nickel-gap walls, and its own cozy seating nook.
A more playful aspect of this design was the pub room, which was modeled after a famous 1770s pirate bar in New Orleans named Lafitte's Blacksmith Shop.
Builder: Woodbridge Homes
Interior Design: Amy O'Neil
Photographer: Devon Perkins

The Challenge
One major challenge included breaking the massing of this substantial structure into pieces that would relate to the scale and character of this 160-year-old Ohio mill town. Although the central block of the house is Italianate in style, the wings have more of a Western Reserve flavor, giving a sense of being added over time.