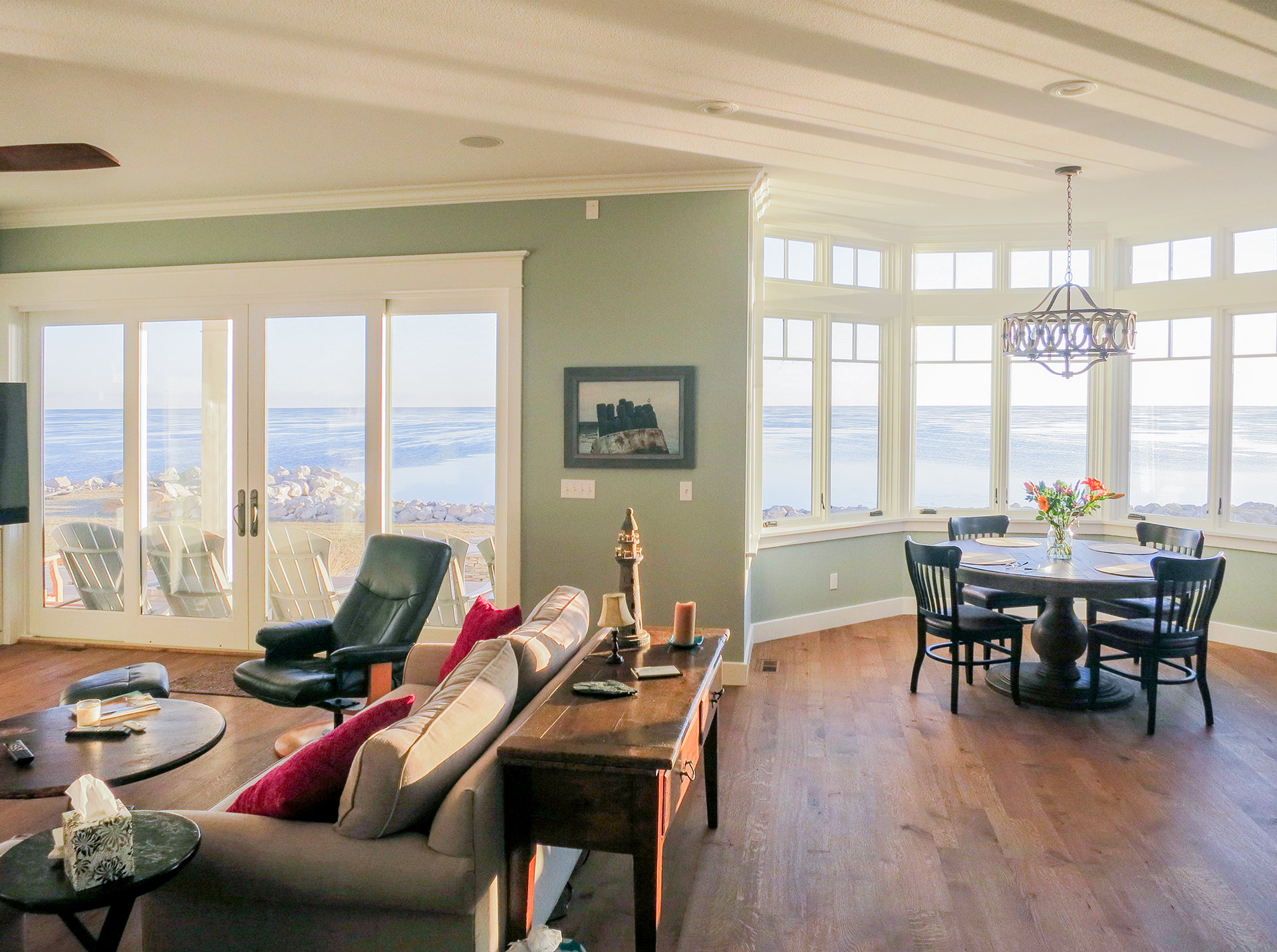 Details
This house is built on a spit of land that offers views of both Lake Erie and Sandusky Bay. A top-lighting cupola distinguishes this vacation retreat, and the centrally planned kitchen looks through the front and rear of the house for both sunset and sunrise views. On the lakeside, phantom screens create a screen porch on demand. The glassy tower offers 180-degree lake viewing on two floors, including a visible Cedar Point in the distance.
Builder: Siemet Custom Homes

Lakeside Life
"We decided to build a home on Lake Erie about an hour and a half from our home. There were plenty of options in that area for architects. For us, we wanted to work with no one else other than George Clemens. Sitting down with him and discussing our dreams for our lake home was actually fun... not stressful. We are thrilled with the design concepts that he fulfilled for us and even more for the ones he introduced us to as we progressed into the project. George is super professional and friendly. Our experience with George went so well that when it became time for another project of downsizing from our 20 year family home, we again went to George for his best advice for remodeling a small home in our lovely village of Chagrin Falls. He helped us make the best options for making a small house suit all of our living needs as we enter into a retirement phase of our lives. If you are considering a remodel or a new build, you owe it to yourself to interview George for your project. You will be glad you did!!"
— Pam and Jeff Tanchon