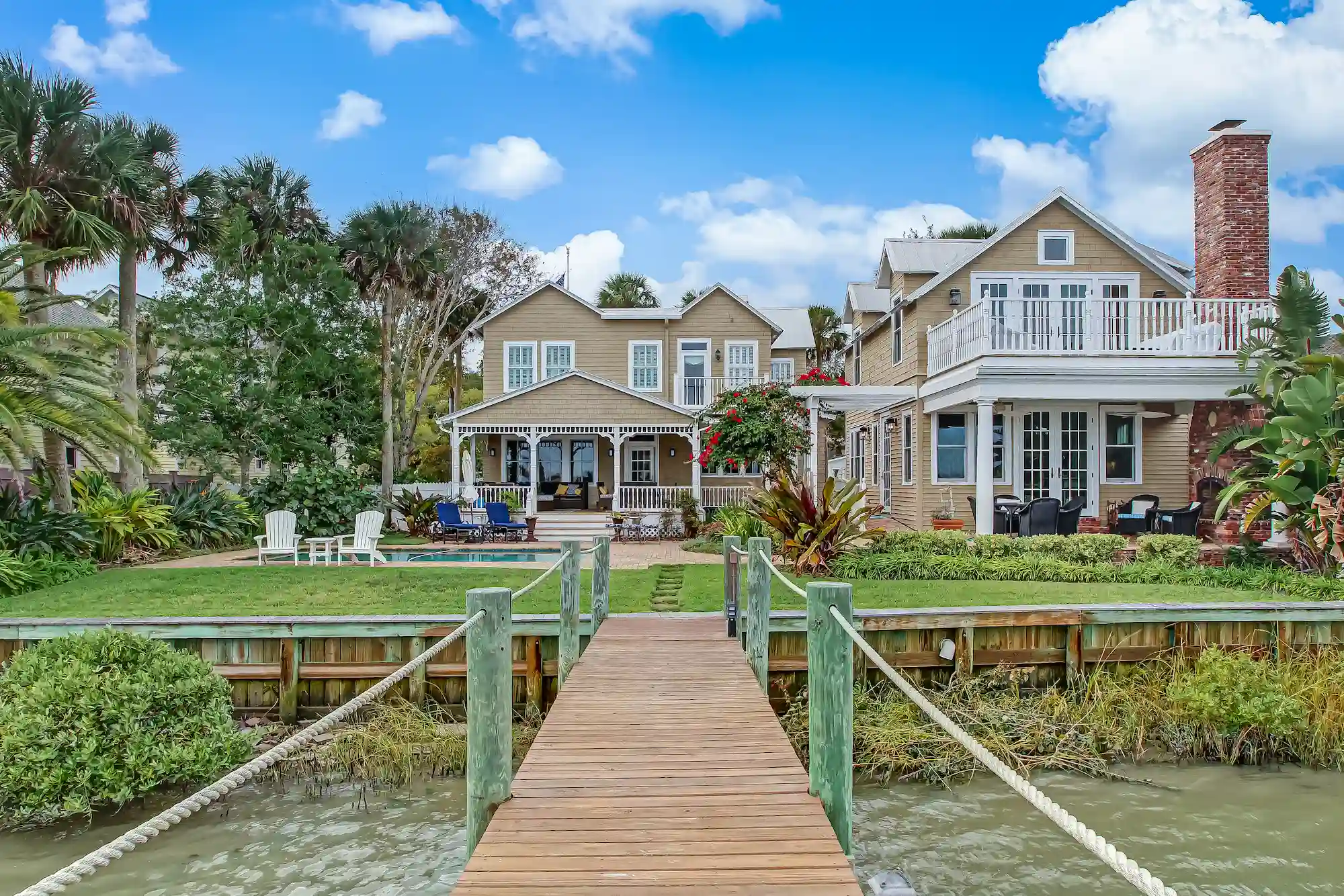 Details
The 1904 Key West Victorian is steps from historic St. Augustine, Florida, and sits on the water with breathtaking views of the harbor and St. Augustine Lighthouse. The clients wanted to expand their living space and create a separate guest house for visitors and family. We replaced a single-story garage to create a two-story guest house in keeping with the original Victorian architecture of the main house. This compact little house includes a full kitchen, sitting area, bath, two bedrooms, laundry, and a second story office space with deck. A first-floor porch with outdoor fireplace provides perfect shelter from the hot Florida sun or a place to cuddle on a cool evening, while watching boats and sea birds come and go. An outdoor shower, additional bathroom and decorative pergola complete the structure, which seamlessly complements the original main house.
Builder: John Valdes & Associates, St. Augustine, FL
Interior Design (Guest House): East Coast Design, Jill Traister
Photography: East Coast Virtual Tours (ECVT)

In the main house, a dark, cramped, inefficient kitchen was transformed into a cook's dream kitchen. Walls were opened to create space and improve flow with the rest of the main house. New windows and transoms were added along with beautiful beam work to create an expansive sun-filled work area with beautiful water views of the St. Augustine inlet.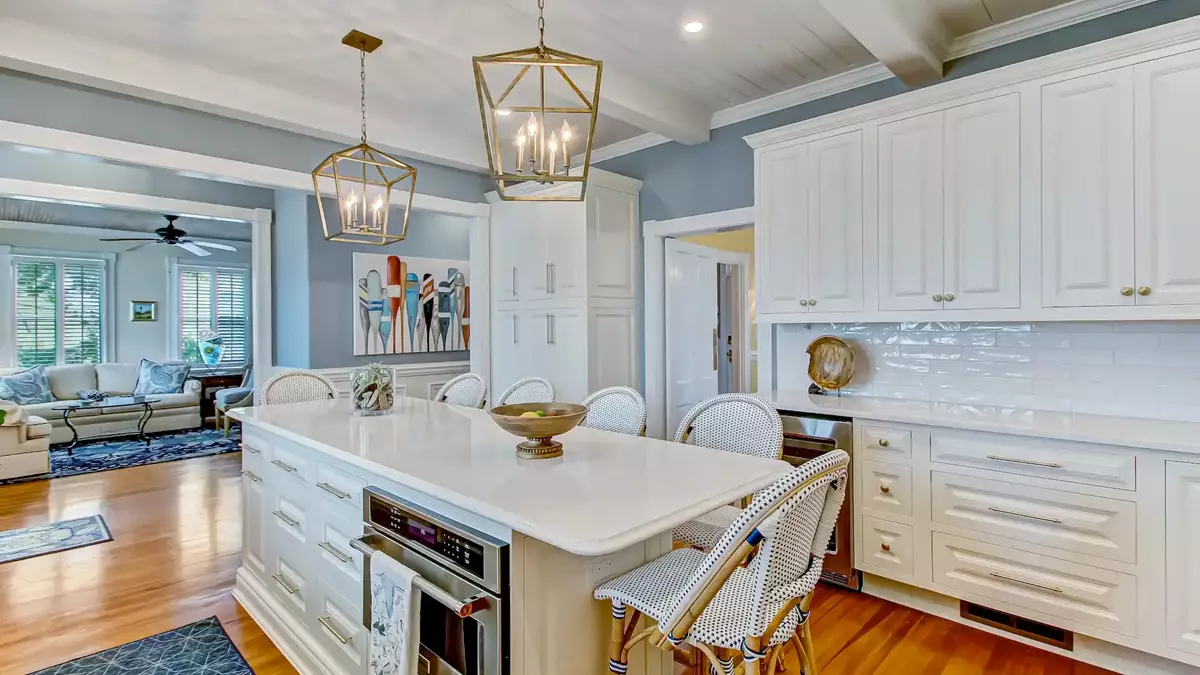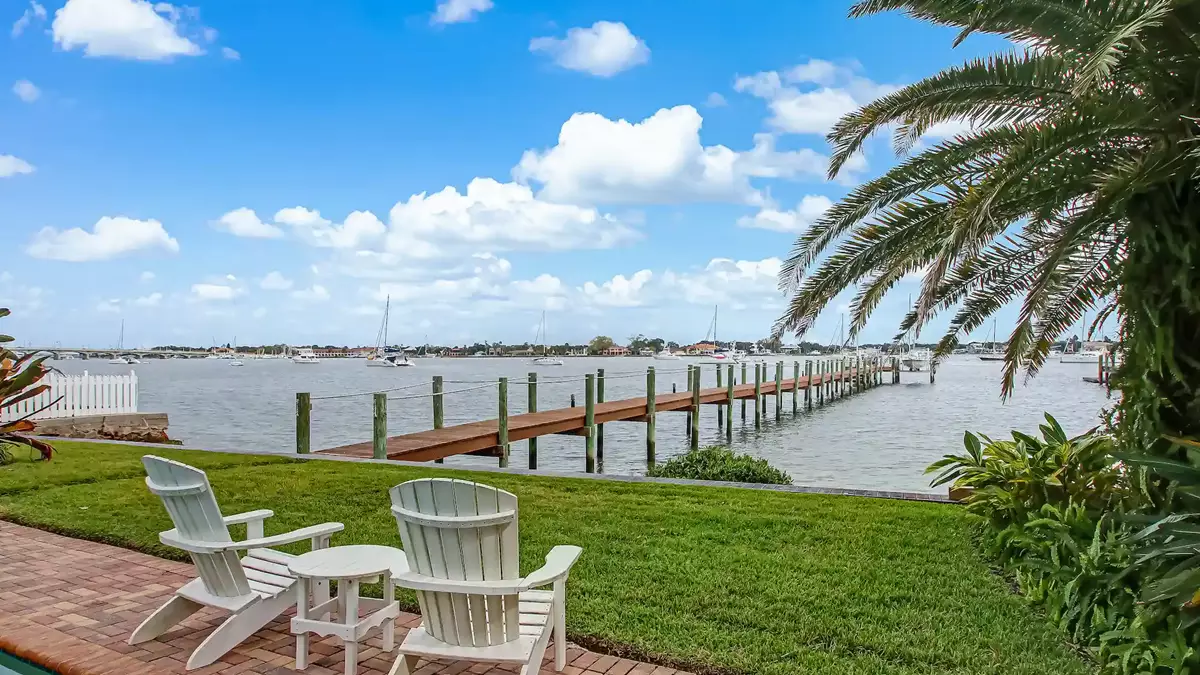 St. Augustine Upgrade
"We have done three projects with George, two of which were in another state. Our contractor told us that due to George's attention to detail and experience working with Historical Architectural Boards, our plans flew through the approval process, with no comments! It was a major new house build and the contractor had not experienced that before with the HARB. Another project was a kitchen remodel with extensive structural change needed due to the age and condition of the house. George worked closely with the contractor and the end result is fantastic."
— Laura Shivers