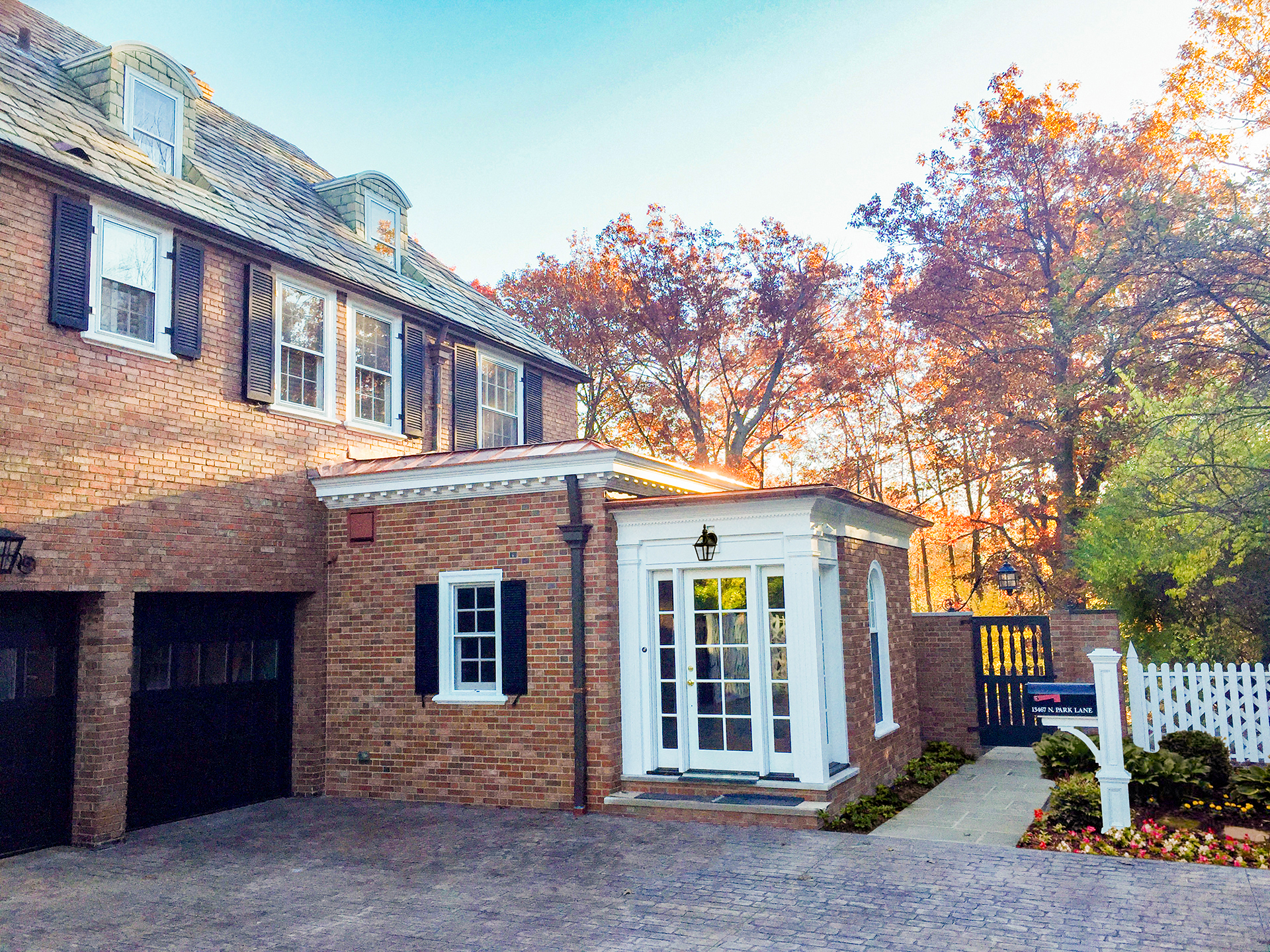 Details
This Philip Small-designed gem in Cleveland Heights gains a new dimension with a complimentary, cypress-wood screened porch with stone fireplace that echoes the original Georgian architecture seamlessly. Half-round, classical openings match the existing brick french doors for the existing family-room. Although the design is rigorous, the space feels casually welcoming due to the stained cypress interior; a perfect setting for summer evening entertaining. The interior stays bright and cheerful thanks to the generous, central skylight overhead.
Builder: Residence Artists
The loaded outdoor kitchen is sheltered from the weather while grilling steaks or barbecuing. Exhausting the grills with stainless hoods keeps the smoke from filling the porch or staining the light cypress interior–even if duck is on the menu! With the glow of a fire warming the room, this porch offers outdoor dining and lounging early in the spring and late into the fall, regardless of Cleveland's unpredictable and wet weather.