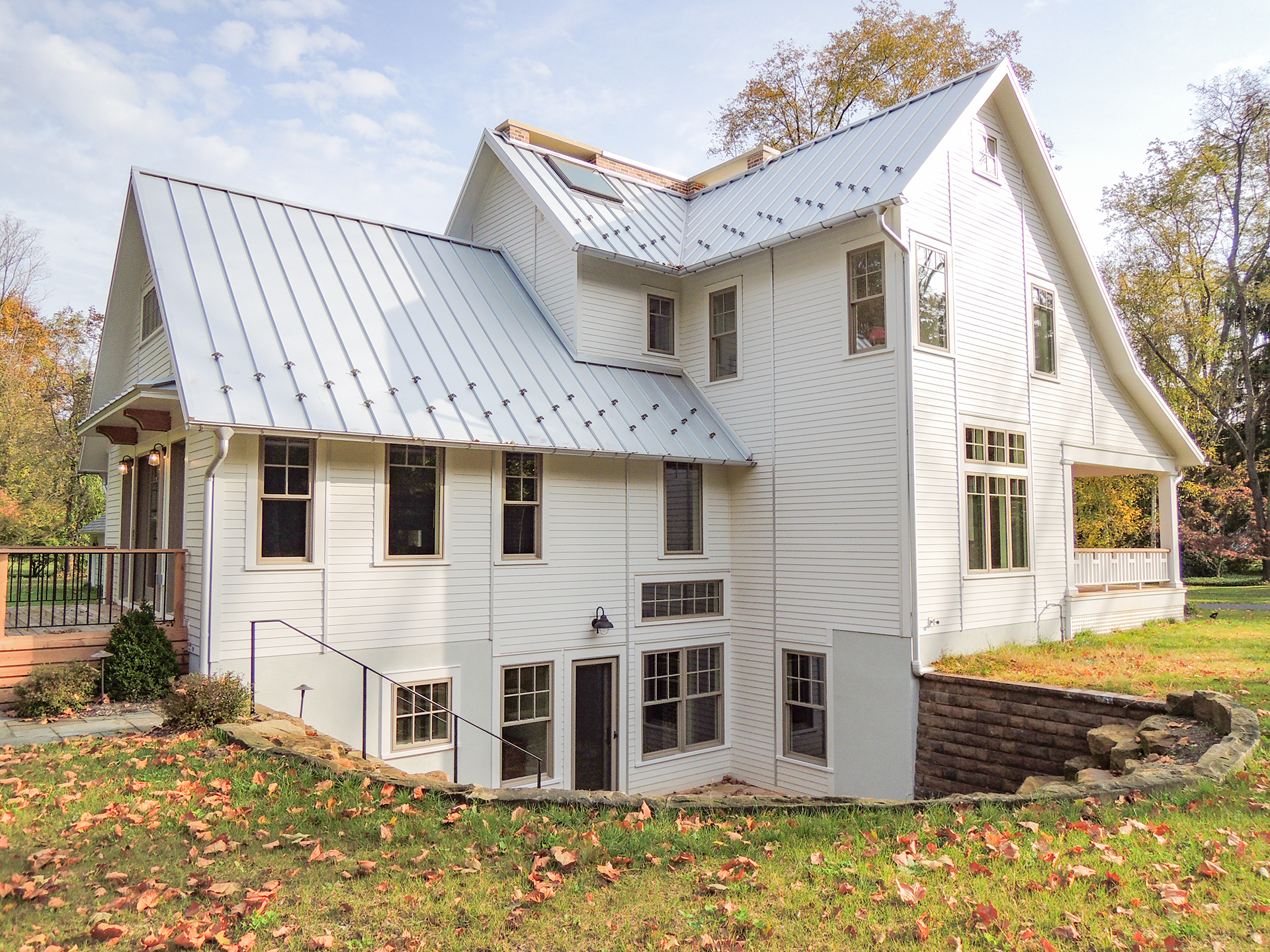 Details
This home design started the Elements of Living® concept house exploration that has continued the past 20 years. It is designed on a module created for a revolutionary construction system, which embraces all aspects of sustainable design. The design is 3,350 square feet, plus another 1,250 in its completely functional and dramatic lower level. A central light well organizes the plan, which pinwheels around the top-lit kitchen. Many sustainable features of the house integrate with the vertically connected spaces, including passive heating of its masonry thermal mass.
Builder: Jordan Construction
Photography: Devon Perkins
The design was modified to connect with a substantial existing garage and mudroom area, which was salvaged from a previous home on the lot. Additional sustainable practices included a reflective standing-seam metal roof and Insulating Concrete Formwork basement wall system. Cherry cabinets and flooring were made with wood from trees on the lot.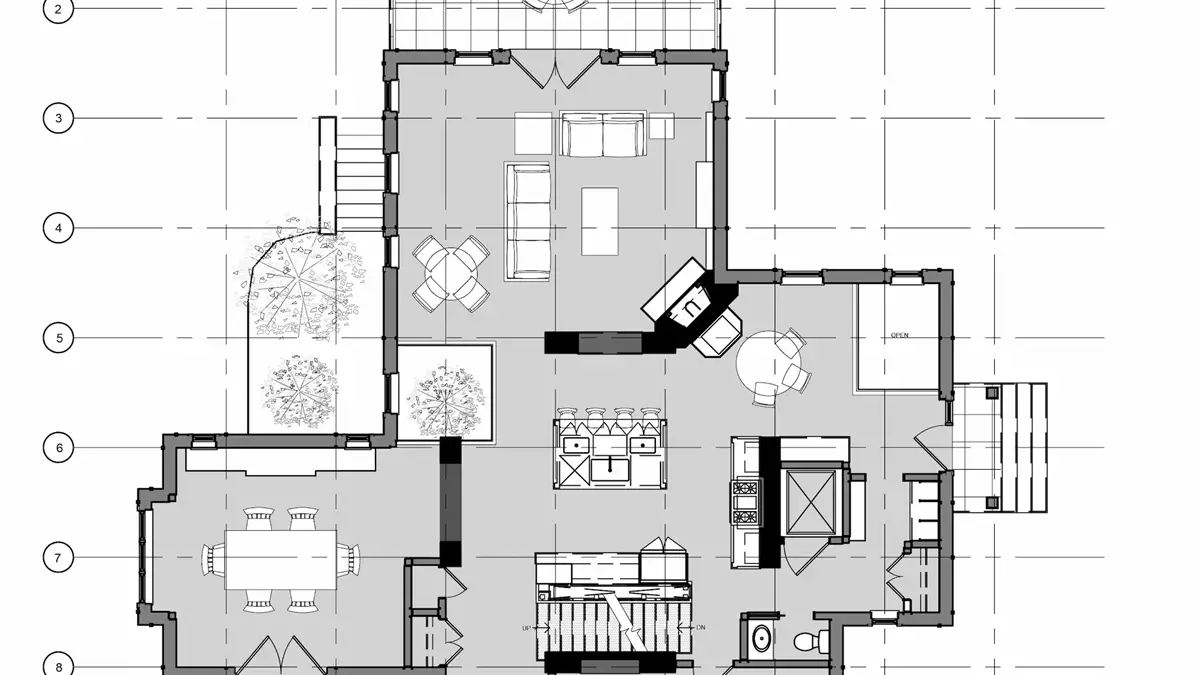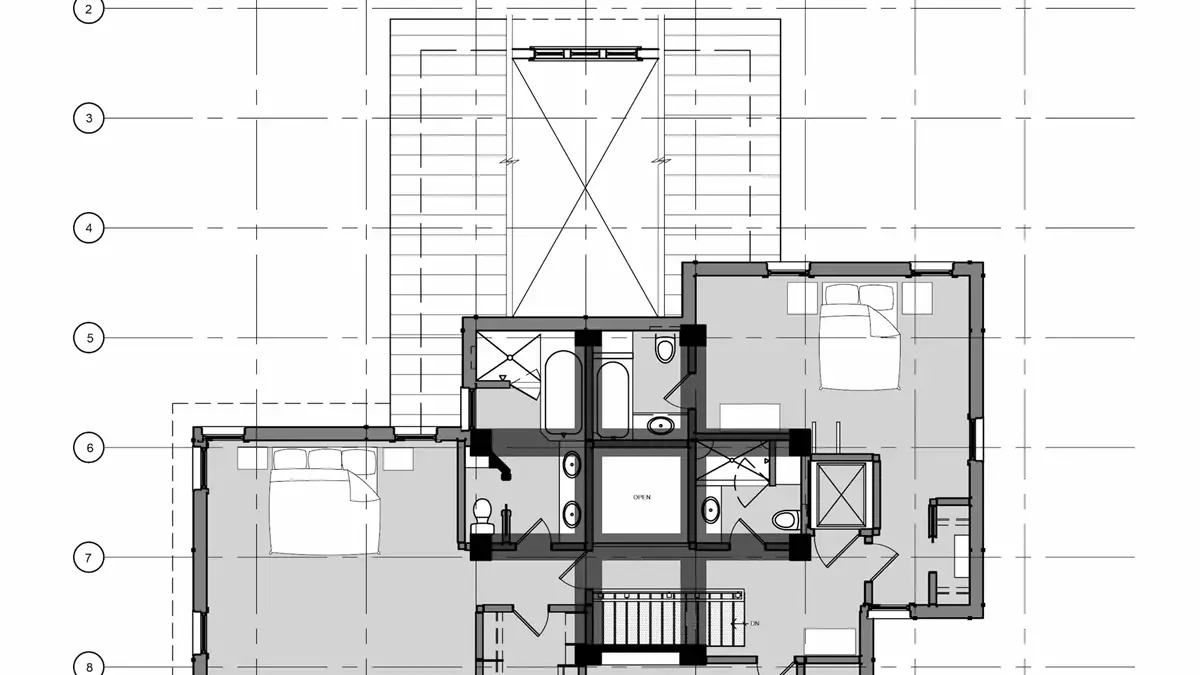 Light Up the Masonry Core
"George and the staff were great. From when we first met to discuss our home renovation project, it soon became clear that our "must haves" were going to be a major rebuild. Through this process, George was very patient until we realized it as well. Then when it really got started, there was great dialogue between us and George, with different folks in the group such as Becky and Mike helping out with their particular area of expertise. There was a lot of thinking outside the box to create solutions to unique design issues. All the predictions of how energy-efficient our home was going to be have turned out to be true. Also, they were always listening to our needs as this was going to be our home and not theirs, but they would also make sure that we didn't do something we were likely to regret later. Our project finished on time as promised and they worked great with our contractors, which meant that prior to building, the budget was pretty accurate."
— Dr. Samir Latifi & Dr. Natalie Yeaney