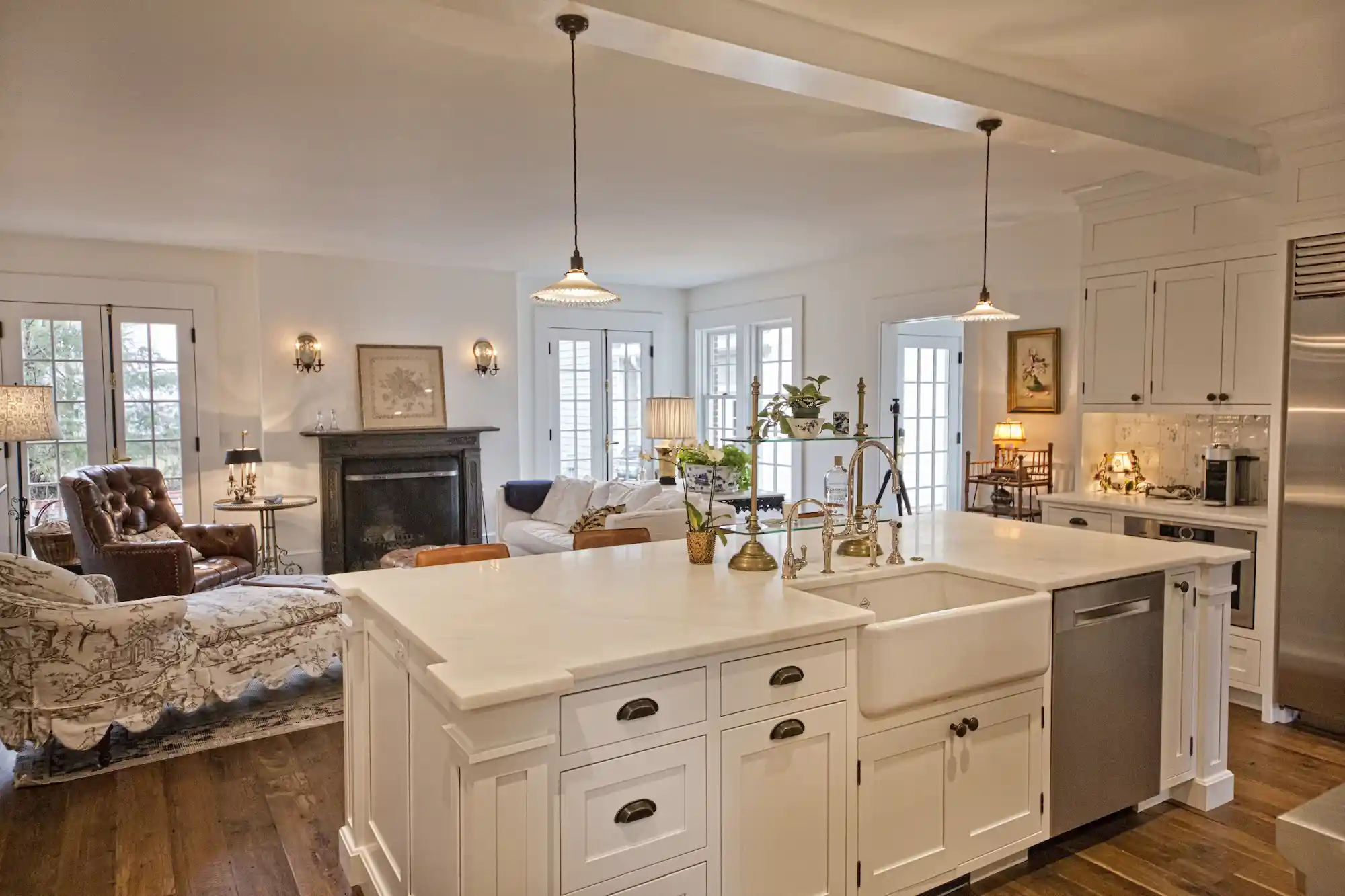 Details
When you want to keep a home in the family for multiple generations, you may see a few alterations over the years. This project gave us the opportunity to retain the feeling of the owner's family home, while creating expansive and fresh living spaces for today. A new, double-height front entry pairs with the existing center stair hall, and a tall new kitchen and eating area are coupled with an expanded family room that has light and views in three directions.
Builder: Jordan Construction
Interior Design: Amy O'Neil & Amy Harris (Chestnut Hill Homes)
Plaster moldings of the original house are retained and echoed in carefully and beautifully detailed cabinetry and trim details from White River Moldings. The egg-and-dart ornamentation of the original needed to be reflected but scaled appropriately for the taller ceilings of the kitchen addition. White River offers a generous selection of classically-detailed wood moldings to select and combine for the final composition.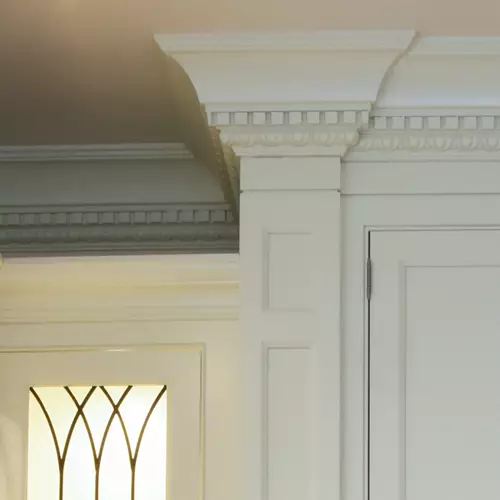 "We chose George Clemens in 2012 to renovate our 1928 center hall Colonial due in part to his extensive work with historic homes, his interest and unique perspective on the use of light and his experience locally with the Zoning and Architectural Review Boards.
George successfully transformed our home creating more open space and light while maintaining its traditional feel. He was involved with every aspect of the 11-month project from architectural design to paint colors to small finishing details. He collaborated regularly with the design team and contractor. The work of George, the design team and the contractor resulted in a hugely successful project."
— Anonymous