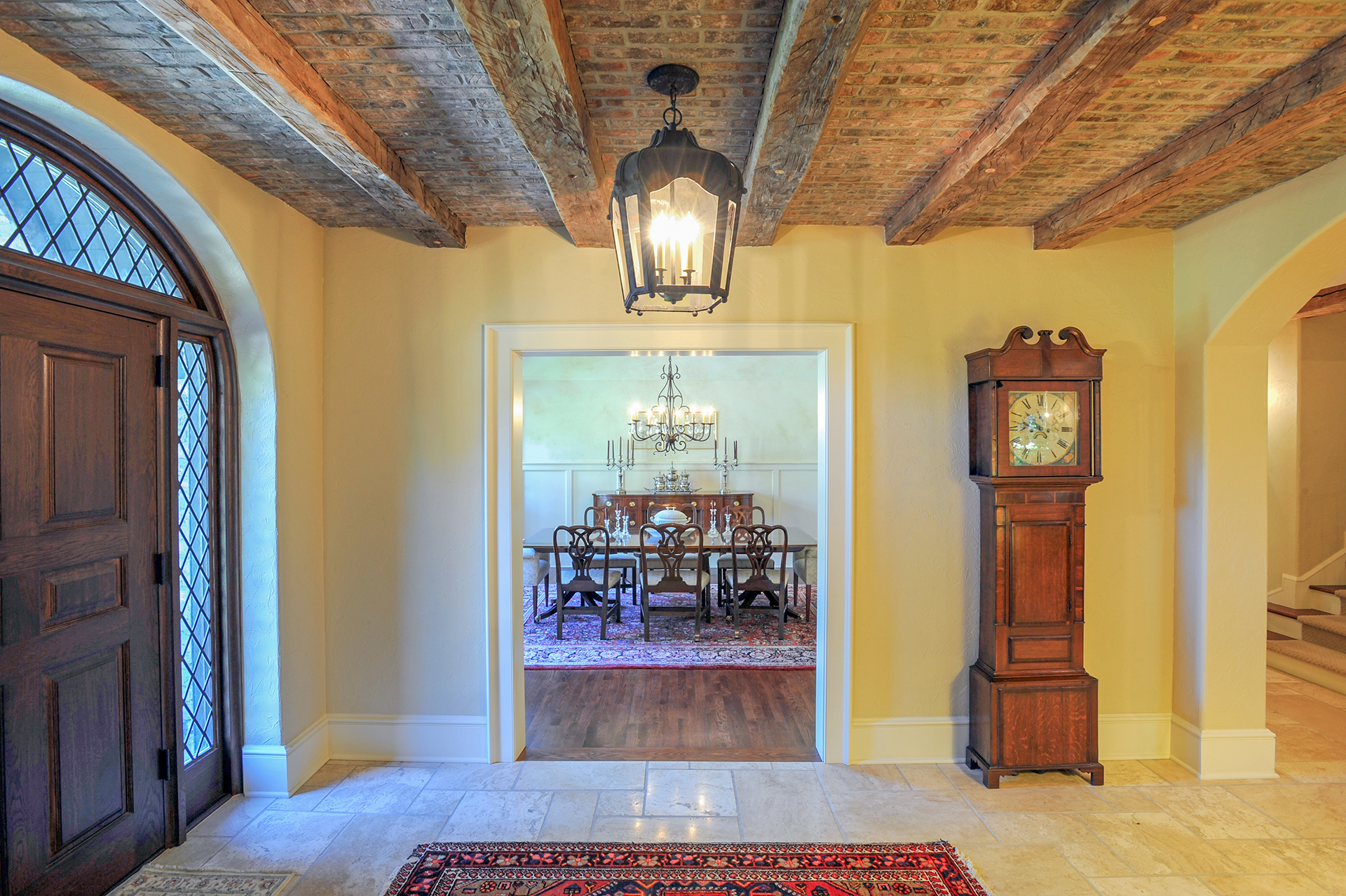 Details
This new home design was modeled after a traditional English Cottage theme. We composed the plan around a central gallery, dividing formal rooms to the front from more informal living to the rear. Its swooping rooflines show off the gray Grand Manor roofing and are punctuated by picturesque dormers. An angled porte cochere with arched roofline and beam work completes the composition in light-brown brick and dark-brown timber. A rounded, timbered screen porch off the family room served as a platform for a wonderful sequence of spaces above, where the master bedroom segues to a glassy morning room, then covered porch, and finally a rounded deck with views over the Chagrin River Valley.
Builder: Mark Chapic, Jr.
Decorator: Connie Degood

The swooping rooflines and arching timber of the home are rendered in grays and browns. Finding the right brick for the home was a challenge, since a red brick would not have been consistent with the palette chosen by the homeowner. A handmade brick from the Carolinas was ultimately chosen and gives the home a perfect feeling of age with its dappled light brown hue.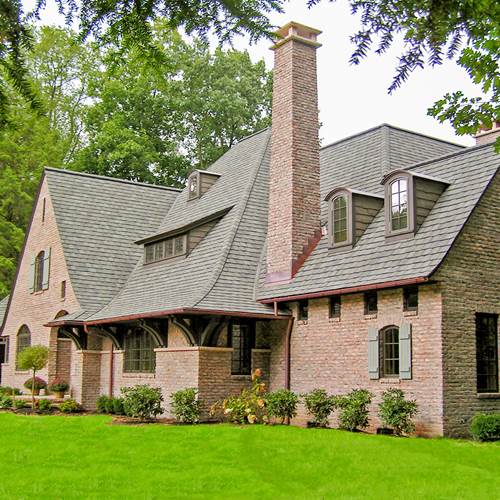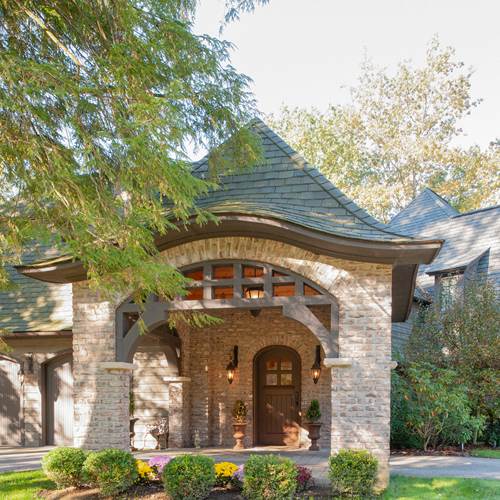 "We built our home with George Clemens 11 years ago and have nothing but good things to say about him. He's very knowledgeable, professional, and great to work with!"
— Lisa Turner