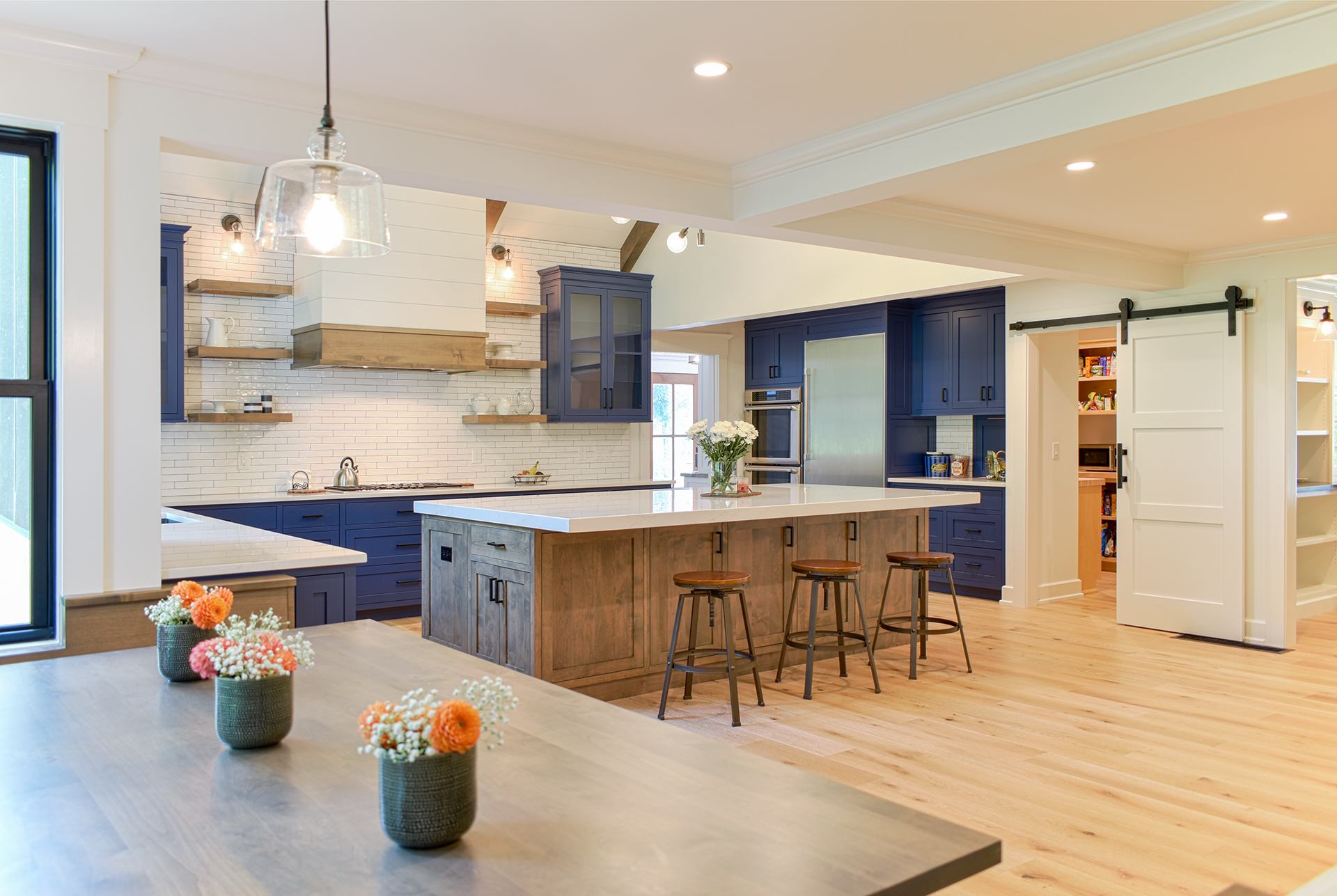 Details
We subtly altered the post-war colonial exterior of this Chagrin Falls Village home with black windows and a new Modern Farmhouse motif. Metal-roofed dormers add presence to the front of the house, while the discreet additions hide over 2,000 square feet of new living space. Vaulted ceilings give an uplifting and vertical sensibility to the kitchen and surrounding space. Large picture windows and high transoms stream light throughout the new rooms, and blue custom cabinetry with clean detailing complements the crisp millwork profiles, successfully reflecting a modern classic style.
Builder: Jordan Construction

"Excellent company to work with! George Clemens and his staff offer outstanding service and high-quality architectural design. They listen attentively to your wants/needs and incorporate unique ideas into the design plan. They stay involved throughout the construction phase and offer invaluable advice, support and guidance."
— Anonymous