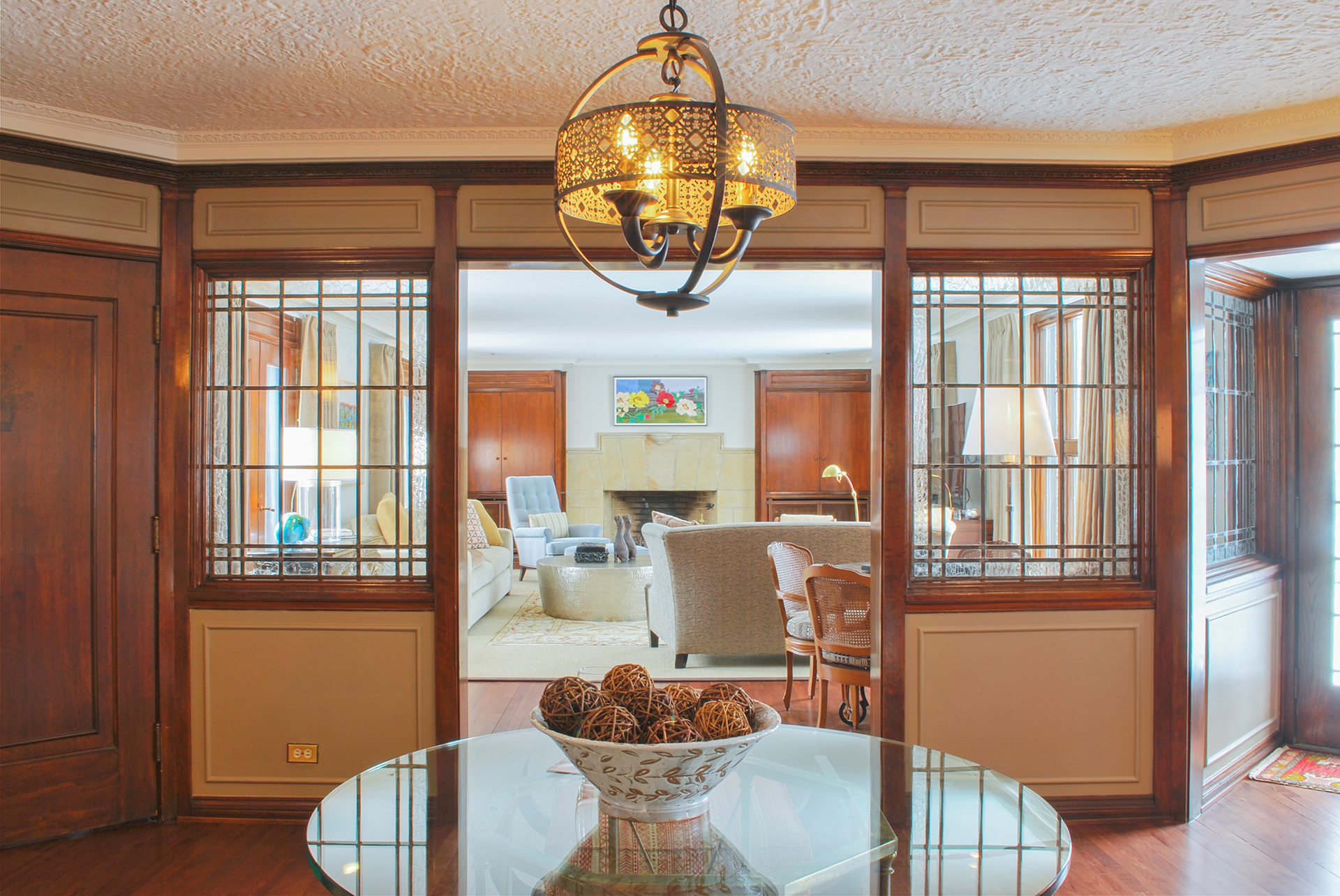 Details
Bloodgood Tuttle's residential designs in Shaker Heights contain iconic elements such as an octagonal front entry hall, complete with gorgeous stained-glass panels, that organizes the first floor in eight directions. We worked around this treasure while integrating an existing dining room into a much larger and more open kitchen/dining zone. To recreate the beautiful plasterwork frieze, we researched and ordered matching plaster casts from Fischer & Jirouch Company in Cleveland, whose business dates to the late 1800s.
Builder: DAK Construction Management
Interior Design: John Koncar Interiors

The Challenge
We needed to significantly change and functionally improve the interior of this historic home, while at the same time paying homage to the beautiful and inventive work of the original 1920s architect. By first carefully replicating original plaster and wood details, we could blend in creative and contemporary accents of our own without losing connection to the original beautiful aesthetic system. Thus, the cast plasterwork of the dining room reappears on the kitchen hood, but the cabinet door panels eschew tradition in their subtly modern approach.
"George had an amazing ability to maintain the architectural integrity of our historic home, while updating it for today's lifestyle. He understood our vison. The process was a pleasure with the entire George Clemens Architecture staff & they worked seamlessly with the other professionals on the project. In the end, we appreciate the knowledge and skills that George Clemens brought to the table and are thrilled by every detail of our home."
— Halle and Rich Moore