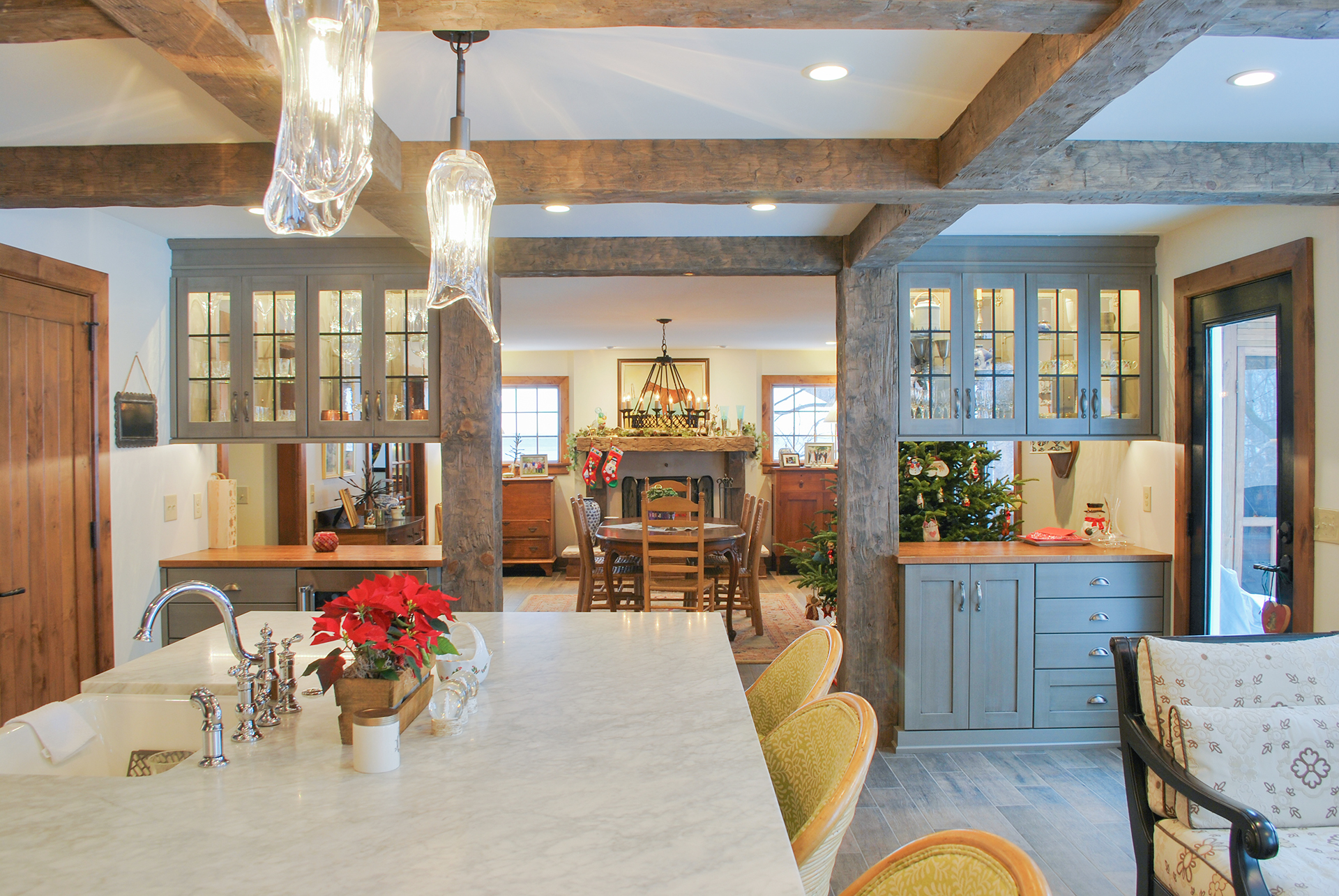 Details
The original living space was lost next to the family room. By reconfiguring the kitchen, it allowed us to flip the living and dining spaces to create a more generous dining area and natural flow to the spaces. The renovated fireplace animates the dining space, while the eating nook gains expansive glass, becoming a cozy soft-seating area off the kitchen.
Builder: Jordan Construction
Photography: Peter Nogay

The hewn beam work and warm tones bring a western timber feel to the kitchen and living area, while gray-stained cabinetry freshens the look and compliments the ruddy hue of the doors and trim. Rustic posts with glass bar cabinetry give the kitchen area definition, but it remains connected by sightlines to the dining table beyond.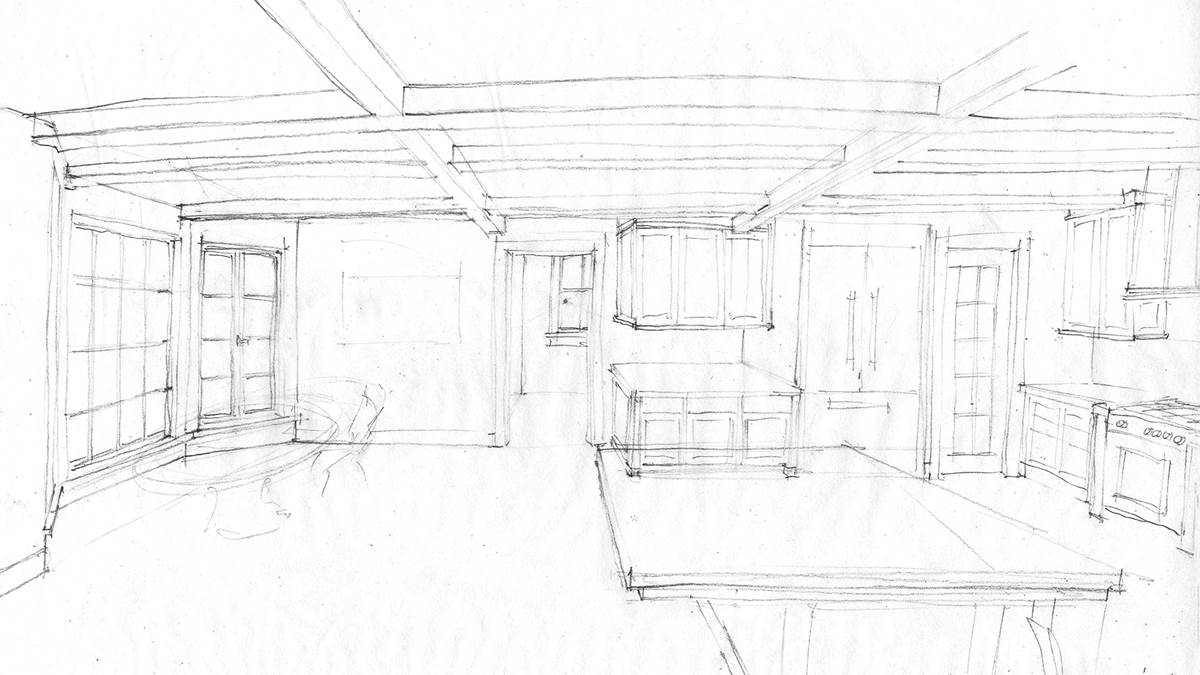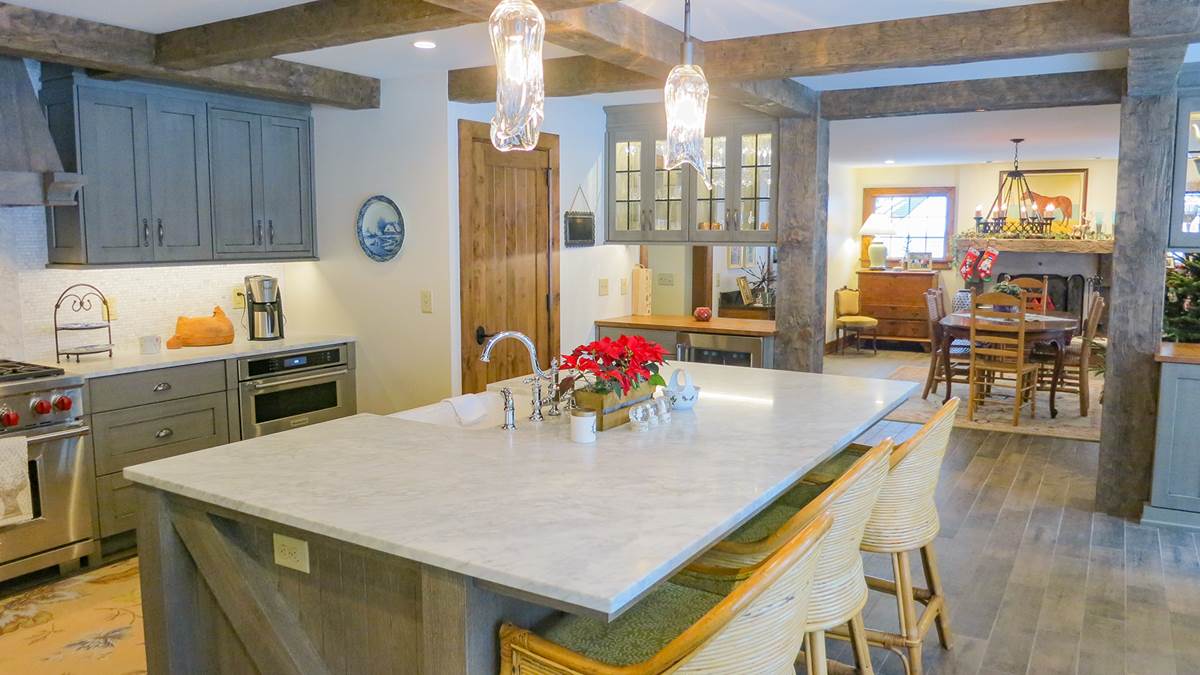 Rustic Touchup
"I have used George Clemens Architecture for five separate renovation projects on my last three homes. I would never ever think of using anyone else. The most common response I get from people that see the renovations is that the improvements are perfect and that the improved space looks like it has always been there. George knows how to listen, how to blend new ideas with the existing look and feel of the house and the neighborhood, and how to work with contractors to achieve the vision in the designs. We have also found the value proposition to be there as well. For example, George helped us renovate our master suite and kitchen/laundry area of our last house. We didn't add square footage. Rather, we made the existing spaces more functional and better looking. The work was so stunning that when we ultimately sold the house, we were able to sell for over $100,000 more than comparable houses in our development. I wish I could give 6 stars."
— John Ellis