The Elements of Living® Wall System
Exterior Zone
The Elements of Living® Wall System
Exterior Zone
This is the outside wall of the home.
The exterior zone encompasses insulating panels and exterior finish.
It consists of prefinished, weathertight insulating panels that have finish siding attached.
It creates a pure insulating layer uninterrupted by the frequent studs and solid bearing headers of typical framing.
Joints are covered with a vertical standard to protect the fasteners of the adjacent panels.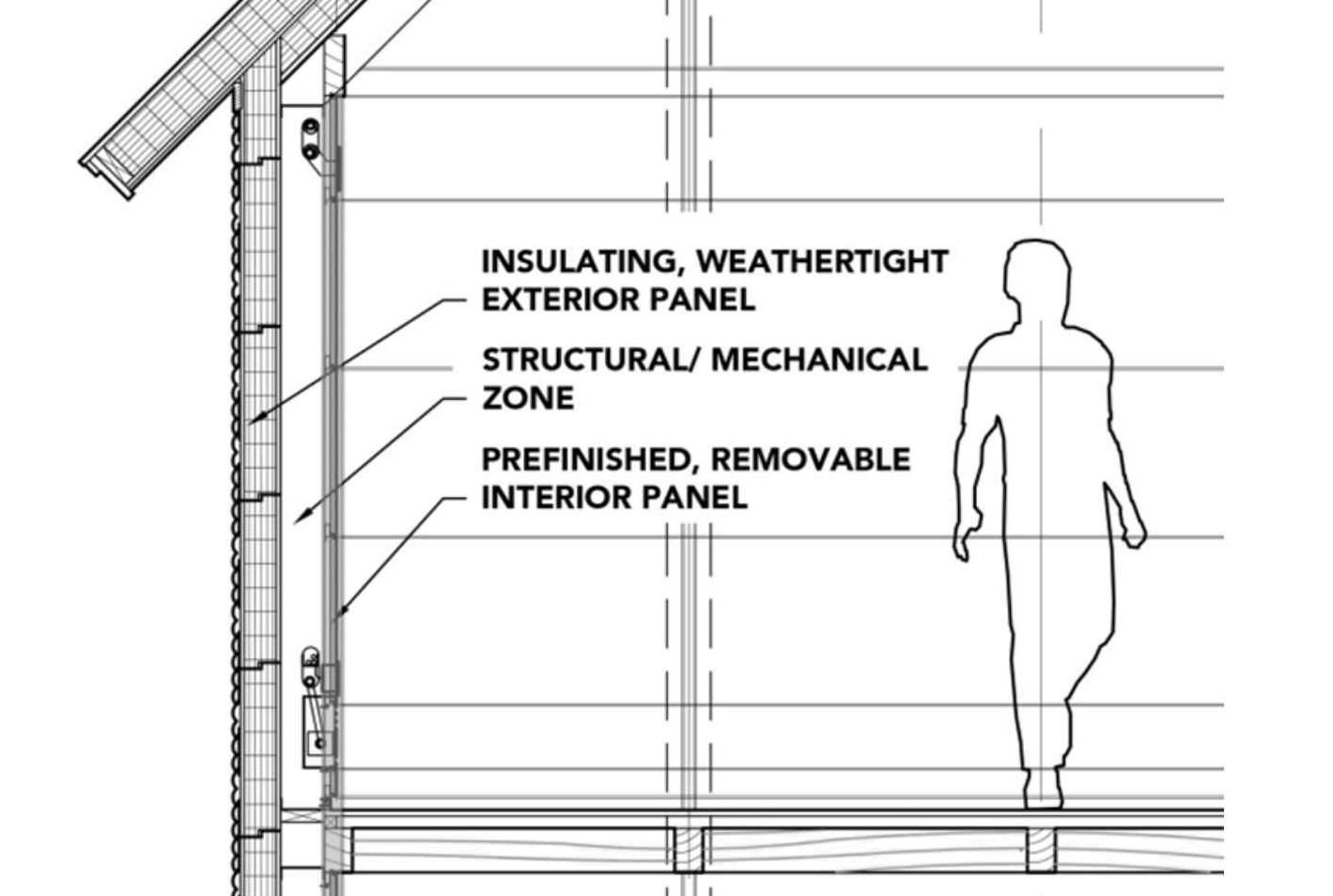 Center Zone
This is where mechanicals, plumbing and other systems will be installed.
The second zone provides the structure needed for the support of the house.
Structure is based on the 7'-4" meter with posts at each grid point around the exterior supporting the exterior panels.
Plumbing, electrical and mechanical runs fit easily into this zone since it is not interrupted by frequent studs.
Interior Zone
This is the inside finished wall surface of the home.
Drywall is completely eliminated, and interior trim work is integrated into a seamless, durable wall surface.
Interior wall surfaces may be removed from the bottom panel upward for work and modification within the wall at any later date. The systems can be improved and change with time!
Painted or stained panels can be exchanged for a variety of functions and finishes.
Designed for Reconfiguration
Designed for Reconfiguration
The Elements of Living® wall system is designed for reconfiguration.
Layout and walls can be changed.
Alter rooms and purposes easily over time.
Owners can disassemble and move the home.
A Deeper Dive
Watch the video to learn more.