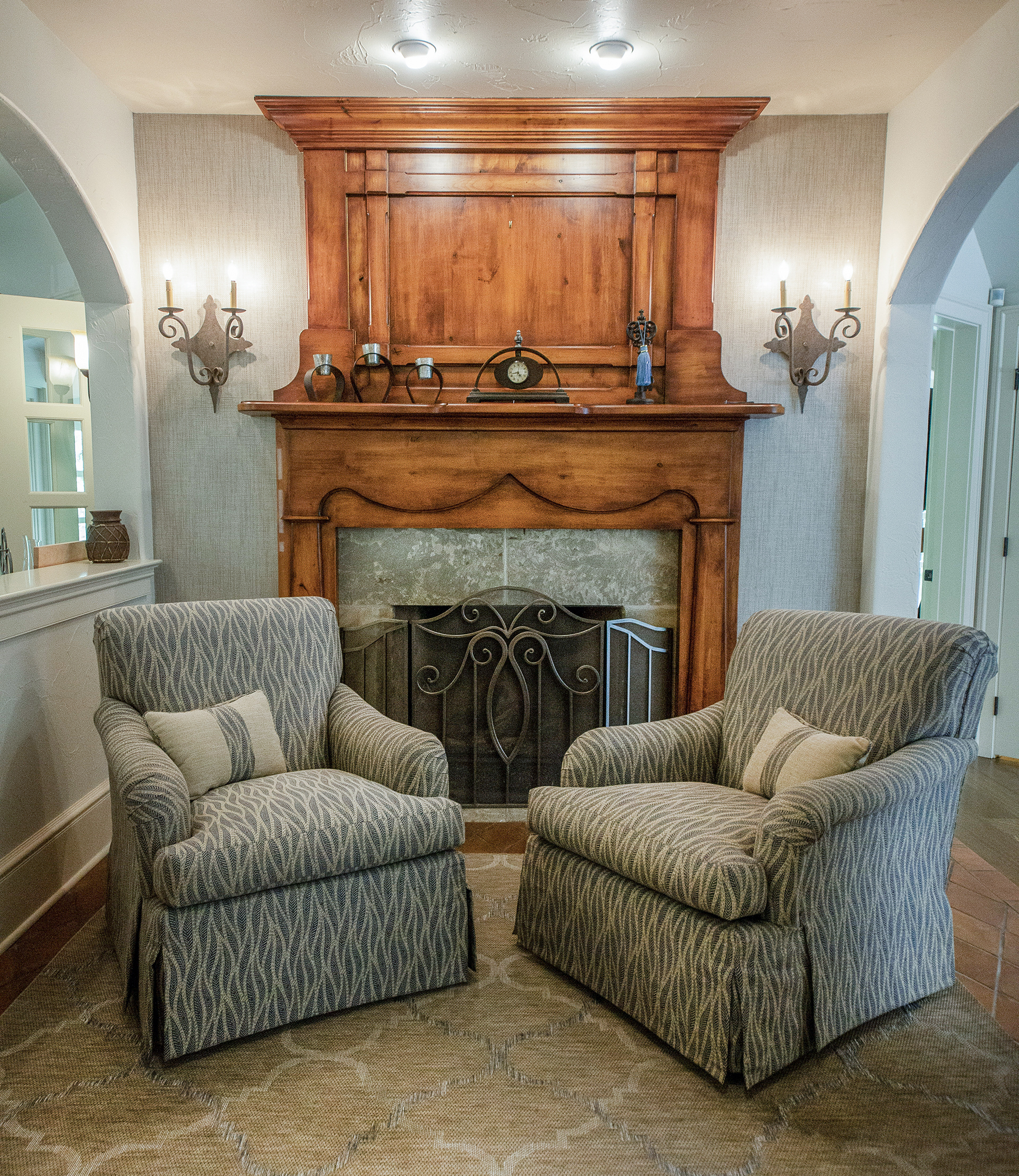 Details
This house turns and folds, casting angled wings to the rear that create an intimate yet open back courtyard. The cast-stone entry porch and stone chimney provide a counterpoint to the warm hand-molded brick exterior and steep, brown Grand Manor roofline. An elliptical front entry centers on the curving bank of dining room windows to the rear, while a surprisingly informal and connected living area revolves around the cozy inglenook fireplace.
Builder: Chapic Homes
Interior Design: Chestnut Hill Homes, Jana Lutz
Photography: Emily Snyder Photography

The Challange
The intricate cast-stone entry piece and main fireplace mantel was created from drawings of each stone piece. The detailing of the decorative brickwork and sculpted chimneys lends sophistication to our exterior design. We employed substantial timberwork, sculpted moldings with curved cove lighting, and decorative ironwork railings to grace each interior space.