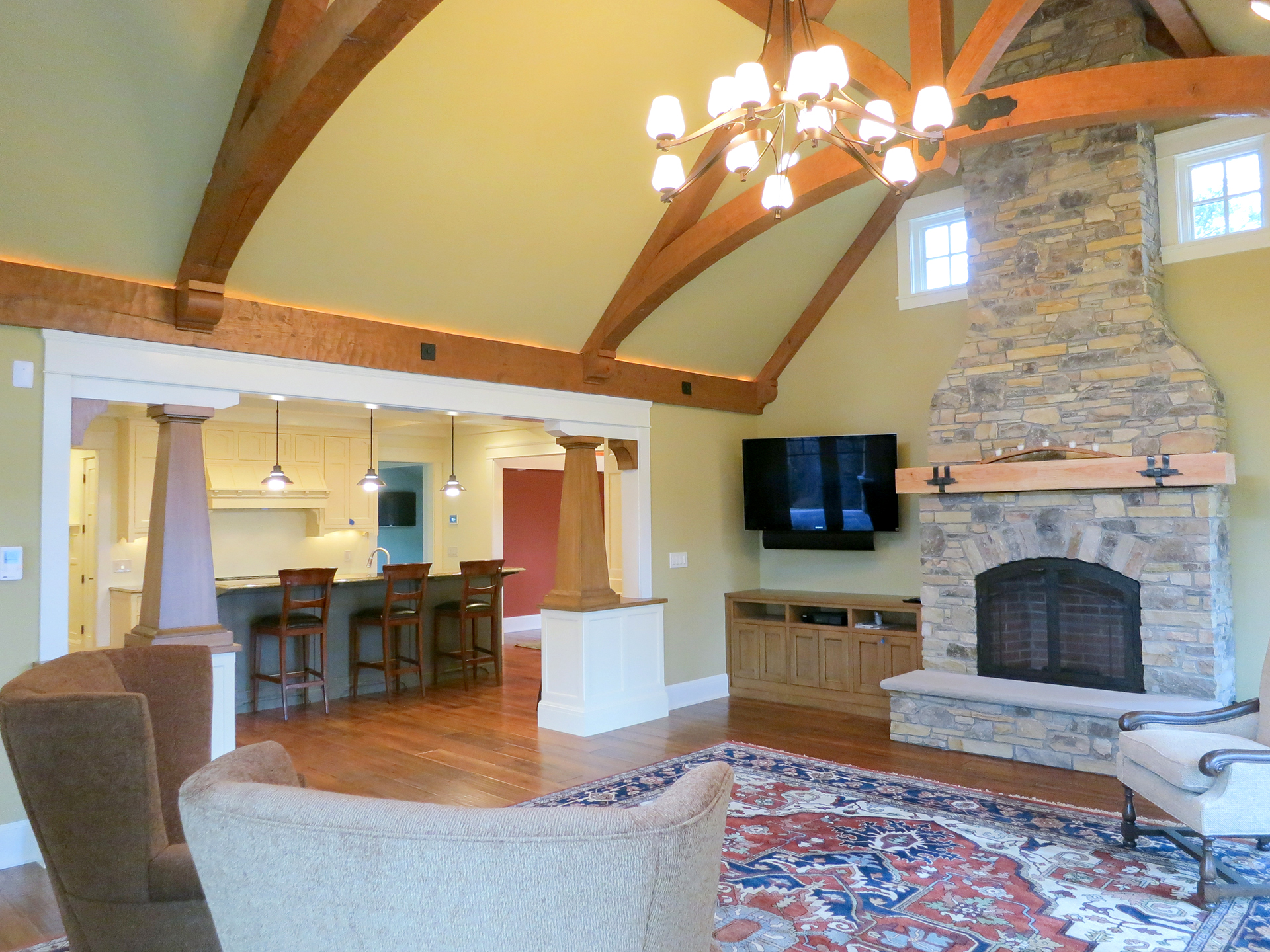 Details
This new craftsman-style home sits on a hill, overlooking the Chagrin Valley for both the sunrise and sunset river views. The client and architect shared a love of arts and crafts details that led to this 360 degree composition playing with sunlight and shadow. The great room's strong, arched timber work contrasts with the painted details of the adjacent kitchen cabinetry and stair railing. The design of the timber truss led to decorative ironwork plates that help make the overall impression. Tapered columns and beams enhance the transition between rooms, while a vaulted dining room and vaulted master keep lifting the eye throughout the home.
Builder: Valley Home Management (Ken Benjamin)

The Challenge
An initial challenge was remodeling an existing guest house from the early 1900s to compliment the new home design. Its renovation gave the owner a place to live while the main house was being built. The existing structure was given an arts and crafts entry piece, just across the lawn from the front door of the main house, as well as craftsman railings and posts along its rear balcony which define the driveway approach up the hill to the home.