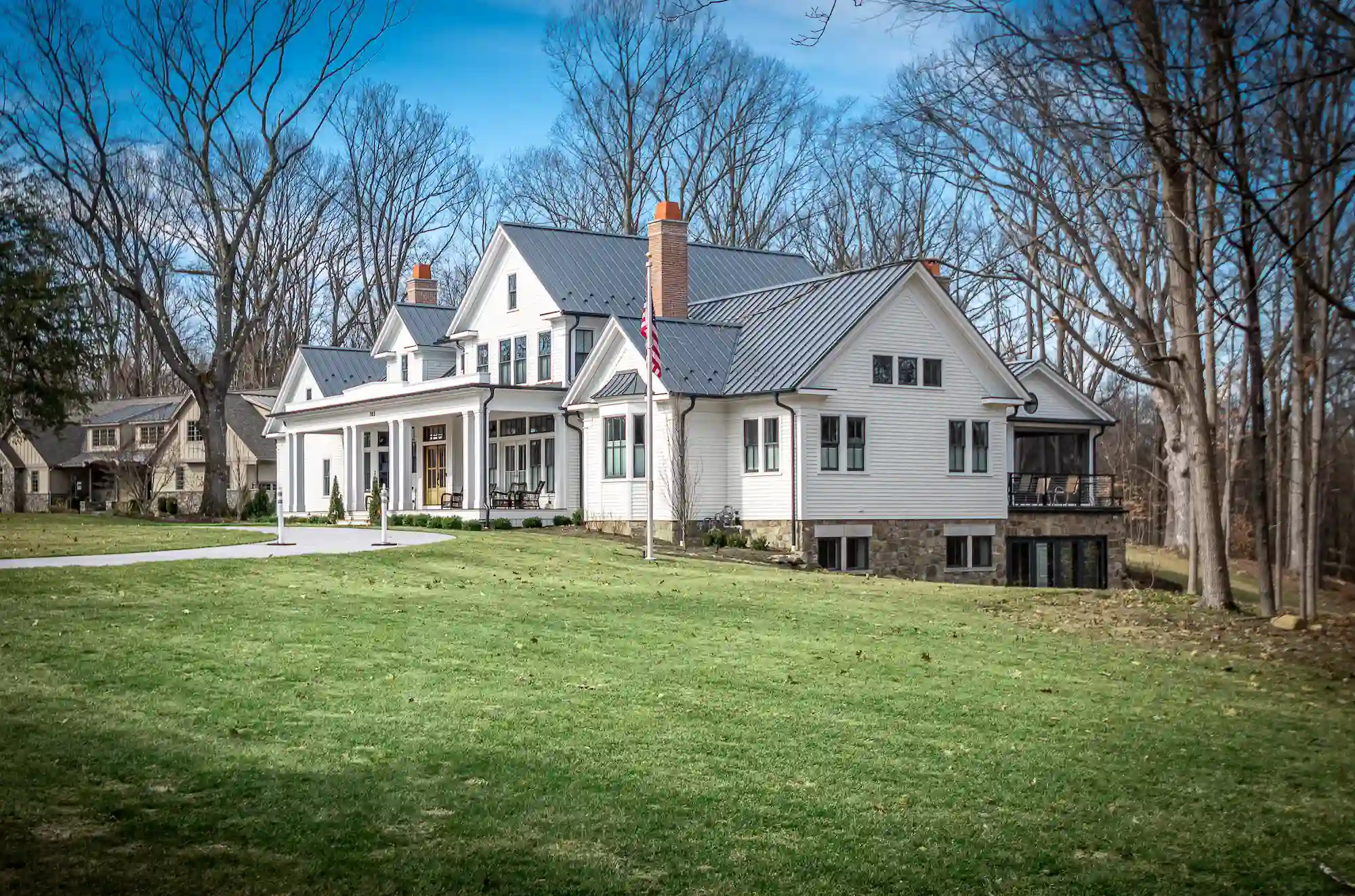 Details
Our fresh interpretation of classic Greek Revival architecture, this impressive home uses its grand, Classical front porch and balanced composition of gables to greet the street. Living space is ordered and connected from the front to the rear of the house, with a front dining area and cozy brick sitting nook transitioning through a grand elliptical brick archway to the kitchen beyond. It opens to the vaulted family room, with high light and a panorama of the woods and rear yard, while both rooms flow out to a wonderful porch and patio for outdoor living and seamless entertaining. A charming red outbuilding evokes a connection to times past.
Construction: Alexandra Fine Homes
Photography: Alexandra Fine Homes

The Challenge
The challenge was to allow for lap swimming twelve months in the Northeastern Ohio climate. Since a conventional pool would not have fit in the house, a much smaller Endless Pool with a constant current flow was designed below the outdoor patio. The pool room required a special precast concrete plank roof and sophisticated waterproofing system. Upstairs, although a gracious side porch and fireplace makes a great outdoor living space, the buggy August weather was a problem. The porch received Phantom Screens that allow instant conversion to a screened area, perfect for watching summer baseball games around the stone fireplace.