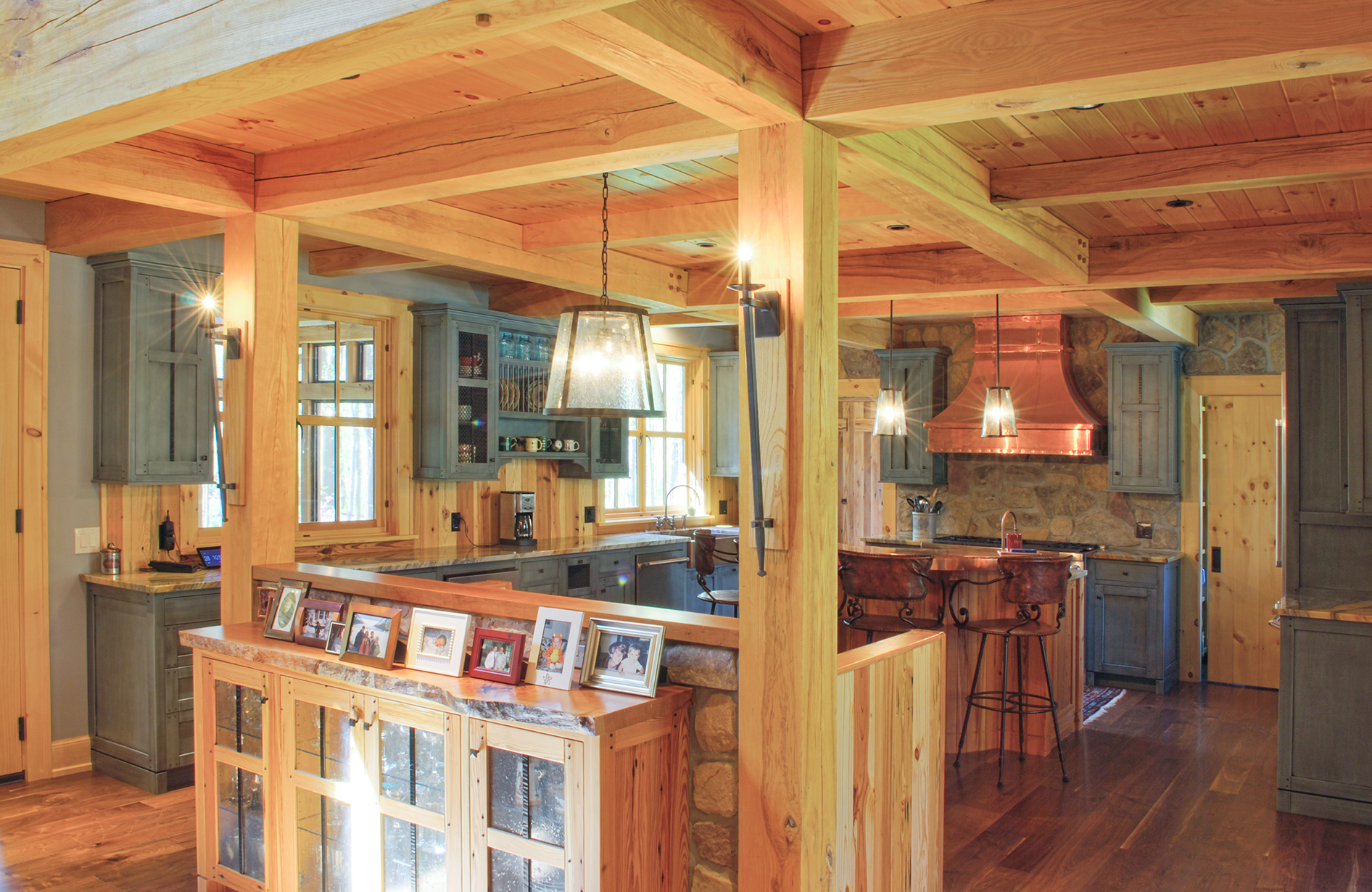 Details
The timber framed ceiling of the great room area provides the exclamation point, but every space in the house was carefully shaped and considered. A built-in booth in the kitchen provides a cozy seating spot—sheltered, yet connected to the expansiveness of the great room. Screened and open porches on the rear of the home overlook the woods and river, while the second-floor deck offers another perspective on outdoor living. Rich colors and textures in stone and wood bring a comforting, warm palette throughout the home. Much of the wood was logged on site. Ash and oak trees provided the interior and exterior timber frame; walnut was chosen for the wood flooring and the dining room cabinetry; and cherry trees were used specifically in the beams and paneled walls of the sitting room.
Builder: Jordan Construction
Interior Design: Dawn Haber

The design evolved from early, evocative sketches through a 3D model of the elaborate timber frame structure, defining the core of the house. The structural engineering of the timber frame relied heavily on the 3D model, as did the final construction and assembly of the timberwork. The finished product is a hybrid of traditional techniques and the technology of modern structural connections.